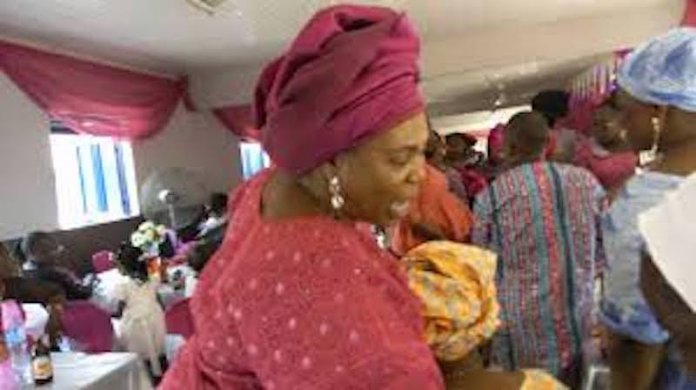 Uchechukwu Nnaike
The National President of the New Era Girls' Secondary School Old Girls' Association, Mrs. Iyabo Runsewe-Abiodun has advised girls to aspire to be more, to get to the peak of their careers and to venture into areas that are said to be reserved for boys alone.
Runsewe-Abiodun gave the advice during the unveiling of an ICT centre, facilitated by the old girls, as well as the sod-turning ceremony for the alumni building at the school.
She regretted that in some parts of the country, girls limit themselves, "we see ourselves as wives of governors rather than being governors. We see ourselves as being wives of heads of parastatals rather than being heads of parastatals ourselves.
"But I know that in other parts of Nigeria, there are limitations, restrictions to the girl child," she said, stressing that girls need a lot of push from successful and accomplished women.
"That is what we are doing; rewarding excellence, we just had speech and prize-giving day in the school that we supported with about N500,000, prizes, gifts and awards. So we should begin to see that we can get there, we don't have to be reliant on anybody to get to the peak of our careers."
On the essence of the projects, she said at inception in 2018, her administration identfied three thematic areas such as improving academic standards, morals and visibility and after a guidance and counselling session, the old girls realised that the students need stronger support in counselling.
Thus, she said the alumni building, which is estimated to cost N40 million, will house counselling room, e-library and micro business centre where downloaded materials can be printed at subsidised rated for the students.
For the ICT laboratory, she said: "We are in the computer age so the skills of our girls need to be highly improved in terms of ICT and we hope that the students can be hands-on and work directly with the computer."
She added: "I hope to see a girl child that will remain a woman that has a milk of human kindness. A woman that aspires for the best. I look forward to a girl child that will grow up to a woman that would lead by example, show that Nigeria can be better than what it is. I look forward to a girl child that will have confidence in herself.
A girl child that will eventually become a purposeful, respectable, respected woman with a lot of dignity and would strive for excellence at all times and God fearing."
One of the pioneer students of the school, Mrs. Folashade Thomas-Fahm commenced the old students for the intervention, saying that it shows they have the students in mind to make them comparable to their counterparts in other parts of the world.
While thanking the association for the gesture, the Principal of the senior school, Mrs. Adenike Oyefeso said the students will be more exposed to the use of computer and the internet.
She also called for a growth mindset among parents concerning girl-child education.