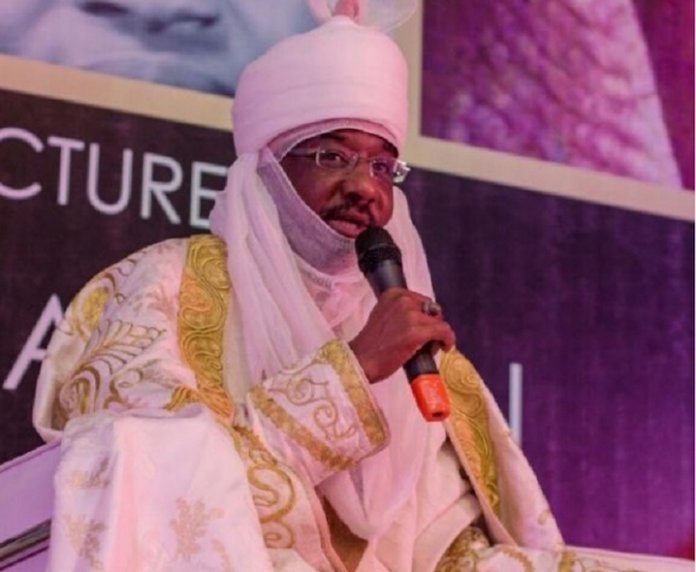 Rudyard Kipling was a prophet. There's no other way to explaining the ultraprecision of these words: cities and thrones and powers stand in Time's eye, almost as long as flowers which daily die: but, as new buds put forth to glad new men, out of the spent and unconsidered Earth, the cities rise again. Cities and thrones and powers, emirates and emirs and exiles.
March 9 came with its own packet of a surprise when Mohammadu Sanusi II was reported as dislodged from the Emir seat of Kano. The first agent of this communique was the Director-General for Media and Communications for the Kano State Government, Salihu Yakasai. According to him, the decision was directed by the Kano State Executive Council who had come to a kindred agreement.
Folks have taken to their cams and scrolls and cauldrons to espy the grounds for this abrupt dismissal of Sanusi. The flavours they have come up with include Sanusi's alleged fraternizing with the enemy (the governorship candidate of the Peoples Democratic Party, Abba Kabir-Yusuf); growing distance between the former Emir and his council; and most thumbed-up, a long-standing standoff with Kano State governor, Abdullahi Ganduje.
It has been pointed out since the deposal that Sanusi was rather suited to the Emir throne. As the 14th Emir in a long line of prestigious monarchs, Sanusi bore the devoir of upholding his grandfather's legacy – who was himself an Emir, the very one before Premier Ahmadu Bello. Nearly six years on the throne, and then the drumbeats would allow another word.
According to sources close to the matter, Sanusi's vast influence and associative retirement have resulted in the splitting into five lots the Emirate of Kano. This knifing, it is reported, is a means of slicing through Sanusi's network of loyalists and sympathizers.
The paths are gloomy and the skies are bleak. An accomplished banker and economist, Sanusi's leadership of the Central Bank of Nigeria from 2009 to 2014 shows him to be a capable hand in administration and its dynamics – so his future remains a secured vista. An exile is what the general notion regarding Sanusi's new movements seems to hint at. Perhaps it's time to rest the head awhile and let it cook up a schema for cities and thrones and powers.