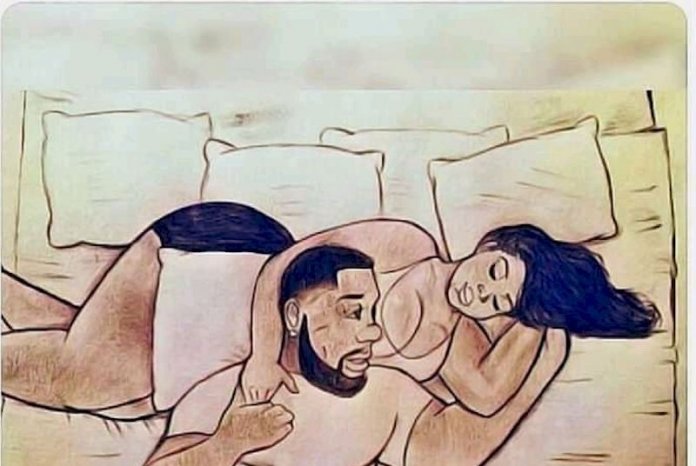 MANAGING RELATIONSHIP With Adegboyega LABIRAN
At the time you got married to your spouse, you had expectations parochially restricted to getting into a solitary confinement where only two of you could live without the interference from a third party. The third party knew what you wanted and gave you all the liberty you wanted. You were lucky your wife got pregnant within the context of your expectations and now you are both parents of children who look up to you for a greater tomorrow. Your style or thinking methodology has now transited from that of a fellow eager to explore different sex positions, all in the bid to prove a point that you are the man, to that of a concerned parent, wife or a husband desperately scouting for human and material resources to perform an obligation.
Now coming to terms with realities in their large numbers in a country where the economic variables contradict expectations; a country where nepotism is the order of the day, a terrestrial unit where hostility lives next door; a country where statistical data, accountability and planning for the basic needs of the next generation is particularly nobody's business.
Other realities ahead will include increasing your sources of income. You would need to provide for children now going into the universities, your parents now aging and a deliberate attempt to prepare for your own retirement. Do you have an agenda for the new decade? When do you want to build your own home? Do you have a Health Insurance?
Efforts to keep your marriage and also come to terms with the reality of coping with other priorities are what qualify you as a well-rounded married personality. Invest reasonably when an opportunity presents itself, monitor your pension scheme and ensure it would be due when you need it. You could also join a Group Life Insurance. It takes three to form a Group. You also join the Alumni of your former school. This should help you build new contacts. Be vigilant with travel advisory these days. It helps you decide where not to go. Your greatest priority these days is not falling into the hands of those trying to intrude into your marriage
Sex and Strange Occurrences
Sex, an act between the male and the female genders, is a platform for procreating and satisfying crave for emotional desires. From the moral point of view, individuals should have sex with some persons with whom they have a defined and legal relationship. However, that no longer is the case in a world where a father now sleeps with his own daughter, boys sleep and impregnate their mothers and brothers now sleep with their own sisters .This is otherwise known as incest.
It is viral in the social media that a 24 year old man impregnated his 66 year old maternal grandmother. There are questions begging for answers about how this relationship started. A 24-year old man has become the talk of the village after he allegedly impregnated his 66-year-old grandmother. According to a report by B-metro, the man identified as Normore Mudavanhu got Sazini Dube, his maternal grandmother, pregnant.
"I cannot comment much because the two have not appeared in my court. However, I have heard about the embarrassing incident," Chief Njelele, in whose jurisdiction the incident occured said. The chief further added he is not surprised by the incident as he revealed some people have been engaging in incestuous acts in secret.
"A number of people in my area have a tendency of engaging in incestuous relationships. I have dealt with a lot of such cases and I think it's high time I give tough penalties," said Chief Njelele.
A source related to the two said the incestuous act was discovered this year.
"Mudavanhu would be seen in the wee hours coming from Dube's bedroom hut. A family meeting was called and the two were told to drop their illegitimate relationship or they risked being permanently cut off from the family," said the source. The man and her grandmother have apologised over the disgraceful act. Dube is now three months pregnant with her grandson's seed. Most Zimbabweans have been left shocked by the incident
Also in the social media is the gang raping of a pastor's wife by four boys .The ring leader, known to the pastor hitherto handled household chores for the family .Unknown to the wife of the pastor, his domestic worker had wished he had a carnal knowledge of her. On a couple of occasions, he had seen the wife of the pastor half naked. The Pastor's wife reported the Incident to her husband. They were all arrested.
Also in the eye of the public through social media platforms is the engagement of another domestic worker. This fellow is in the transgender category. He dresses like a girl but has a long and a strong male organ between his legs.
While performing the duties for which he was employed, she successfully impregnated two daughters of his employer and also disvirgined the third.
It was only at that point the employer reactively did a due diligence. This particular encounter underscores who we are when we are desperately in need of achieving an objective. We disregard due process, we do our own thing and we set aside rules and regulations. It is only when the achievement of the objective runs into troubled waters that we take another look to see if there was anything wrong in the value chain.
Consequent upon which couples are advised to do a due diligence of persons taking full or part time employment in their homes and private offices. This should include filling of a form with the attachment of a passport sized photograph, meeting with a guarantor whose name has been volunteered.
Couples are once again warned against cultural sentiments or desperation to get some persons to work in your home without knowing their health status.
Details of a foreign worker could be cross checked with the Nigerian Immigration Service or National Agency for the Prohibition of Trafficking in Persons.
In this dispensation, where strange things occur through sexual relationship, do not allow a person not married to you to sleep or sit provocatively around you.
Authorised access to your home should be monitored to ensure people only stay within the ambit of the reasons for their visits.