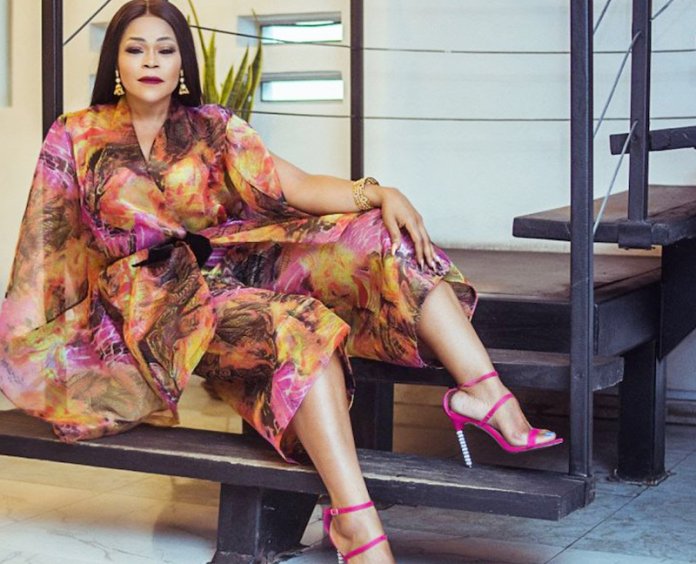 A conman, who is every woman's prince charming, leads a mission to steal a code in Darasen Richard's upcoming movie, Soft Work. Ferdinand Ekechukwu reports
Movie director, Darasen Richards, has put together some of Nollywood's favourite actors for what is described as the most dangerous heist in Nigeria commercial's capital, Lagos. In a trailer for the upcoming movie, Soft Work, which opens with the lead actor Alexx Ekuboh's character walking up to a man, one could figure out a thriller as it shows scenes of murder, kidnap and death threats.
There is also a scene that passes for infidelity, as the wife to the protagonist, Chief Ademuyiwa, walks in on him trying to get intimate to a female chef character and screeches: "what exactly is going on here?" to which he denies his act, saying "Yeah we are discussing the menu…" And then she asks "what menu?" It's the chief's coronation day which is as special as it is to her and so he "shouldn't ruin it," she forewarns him. Soft Work is centered on a heist targeted at Chief Ademuyiwa, an accomplished businessman with over 18 companies, whose success is attributed to a code.
One of his business rivals wants the code, so he orchestrates a plan involving a group of unwilling conmen to steal it at a coronation ceremony of the chief. "Chief Ademuyiwa has 18 companies, and he's been successful based on a code, I want you to get it for me," says his business rivals character who at all cost wants the code as he instructs the conmen with a deadline to deliver on the day of the mission which is the coronation day. "He has a coronation coming up in a few weeks, which is your deadline." And the conman (Alexx Ekubo's character responds: "We are not thieves; we are conmen, ordinary conmen".
Soft Work follows Richard Daresen's hit comedy The Big Fat Lie released in 2019 and is scheduled to open in cinemas on March 27, 2020. Soft Work stars the old and the new like actor-comedian Frank Donga (Kunle Idowu), Akin Lewis, Shaffy Bello, Sanni Mu'azu, IK Ogbonna, Mofe Duncan, and Alexx Ekubo, who plays the lead character Dare Olusegun, an attractive conman who as the movie snippet describes him as every woman's prince charming.
He is tall and very handsome, a perfect gentleman.
He's got it going on. But his image is very identifiable.
The movie was written, produced, and directed by Darasen Richards, a graduate of the Lagos State University and the London Film Academy. In 2014, Darasen wrote, produced, and directed the epic blockbuster
The Antique, earning him the Multichoice Certificate of Recognition and placing him among the 100 Most Influential Writers Under 40 by the Nigeria Writers Award. With a handful of awards including Best Screenwriter, Best Director, Best Sound Editing, Best Film, and Best Cinematography, he has made a remarkable contribution to Nollywood and job creation for the local youths. More movies by Darasen include Getting Rich in Lagos, Betrayal, The Package, The Briefcase, and Kissing Game.