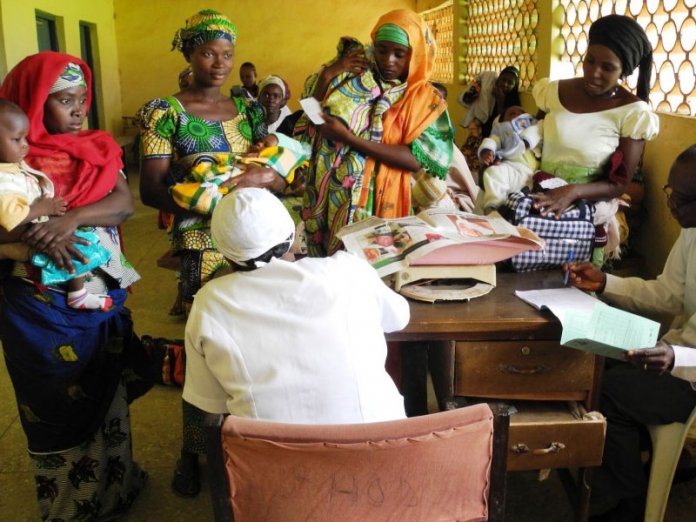 Adekunle Johnson writes that there is no room for quackery in the state
It was recently in the news that the Lagos Health Facility Monitoring and Accreditation Agency (HEFAMAA) shut down 20 health faci         lities in the state in January for non-compliance with regulatory standards. The Executive Secretary of the agency, Dr Abiola Idowu, disclosed this in a statement by the Lagos State Ministry of Health on Sunday, February 23, 2020.
Warning that the state would not tolerate illegal practices, Idowu said: "health security is an integral part of public security which is the primary duty of the government."
She also urged Lagosians to report owners of dubious health facilities to relevant government agencies.
"I advise Lagosians to be cautious and desist from patronising uncertified service providers and if you suspect a foul play or notice illegal operations in your community, do not hesitate to contact HEFAMAA for prompt action," she said.
The dangers of quackery in the healthcare sector can never be over-emphasised because of sanctity of human life. In February, Alex Ogbonna, an undergraduate at the Federal University of Gombe, died as a result of anaesthesia complications when a dental therapist who passed himself off as a dental surgeon gave Ogbonna a 'wrong injection.'
The President, Nigerian Dental Association, Dr. Evelyn Eshikena, said that Ogbonna died as a result of irresponsibility on the part of the dental therapist. "We can confirm that the anaesthesia was administered by a dental therapist who ordinarily was not qualified to administer such treatments," she said. "The dental team comprises dental surgeons (doctors) and other support staff like the therapists, technologists and nurses. All have their specific job descriptions and are not expected to overstep their line of duties. Anaesthesia is a procedure that should only be administered by qualified dental surgeons. "Alex lost his life due to a failure in our health system. Reports reaching us suggest that the dental surgeon attached to that hospital was on leave. The therapist saw the gap and decided to overstep, an action we strongly frown against."
In March 2019, Lagos State closed a private clinic, HJ Clairoowen Medical Centre, located in Egbeda, Lagos. The reason was that Taye Adetunji, a 15-month-old baby, had died there during a blood transfusion. According to a report, the referral was by a paediatrician at the General Hospital, Igando, whose name was given as Dr. Joy. It was alleged that this was because of lack of bed space at the public hospital. The child's parents, Mr and Mrs Adeola Adetunji, said that Dr. Joy said the baby needed blood and oxygen urgently.
In a statement, the Director, Public Affairs, Ministry of Health, Mrs. Adeola Salako, said: "For the purpose of clarity, it is important to mention that safety of lives and the well-being of citizens is of utmost importance to the Lagos State government and as such the avoidable death of 15-month-old baby Taye Adetunji is regrettable." She went on to say that the private hospital was not registered and urged Lagosians to watch out for signage of HEFAMAA certification.
"We advise the public not to patronise any health facility not bearing the HEFAMAA logo and to channel complaints and petitions in respect of unprofessional conducts by healthcare providers or health facilities to the HEFAMAA Office, Ministry of Health, Alausa, Ikeja," she said. "We wish to also note that it is against the norm and highly unethical for general hospitals or any government health facility to refer patients or cases to private health facilities. The public is, therefore, to take note of this and report any health worker or government facility that indulges in this unprofessional act."
In October 2019, a 56-year-old man, Salahueen Jamiu, posing as a doctor conducted an illegal abortion that resulted in the death of Kehinde Olakitan. The incident happened at his 'clinic', Mojisola Maternity Clinic, at Onipanu, Ogun State. Of course, he was arrested. But this was after Kehinde died. According to the police reports, Jamiu "confessed that he was not a trained medical doctor, and that he learnt the practice from the street."
In 2016, a man, Opeyemi Adesina, was caught impersonating as a consultant gynaecologist with the Lagos University Teaching Hospital (LUTH). When he was arrested, Adesina had in his possession seven forged certificates. LUTH disowned him, but Adesina had masqueraded as a doctor to unsuspecting patients.
Healthcare is important to human life and lip service must not be paid to it. Already, Nigeria is in short supply of medical workers and the ugly trend is that the little number of doctors the country produces quickly find their way outside the shores of the country. There is an awful disparity in the doctor-patient ratio in the country.
In January, during the maiden matriculation of the Bayelsa Medical University, the Executive Secretary of the National Universities Commission, Prof. Abubakar Rasheed, said that Nigeria needs about 300,000 doctors to meet the doctor-patient ratio of 1:600 recommended by the World Health Organisation. Speaking at the event, Rasheed said: "With less than 40,000 registered medical doctors practising in Nigeria, the doctor-patient ratio in the country is about 1:3,500."
In many rural, semi-rural areas and even urban areas in the country, there is a dearth of qualified doctors, nurses and even medical laboratory technicians. While the quacks fill a void, they must not be allowed to continue. It is wrong and we must not forget the atrocities and evils that these quacks commit. Hence, I support the closure of the 20 healthcare facilities by the Lagos State government.
Lagos occupies a special place in Nigeria. Nearly every Nigerian wants to come to Lagos. With the smallest land mass, it also has the highest population for a Nigerian state. Surely, it doesn't help that its resources are so stretched thus. Just last week, Lagos had to contend with Nigeria's index Covid-19 patient who flew into the state from Italy. Some years ago, it contended with another patient who brought Ebola into Nigeria when he visited Lagos. Surely, Lagos' position as a global hub and megacity attracts foreigners and locals.
In Lagos, a visit to the public hospitals shows that the facilities are strained. Last week, the Lagos State deputy governor, Dr. Kadiri Hamzat, stated that about 42% of the patients receiving treatment in the state hospitals are from other states. While Lagos strives to ensure its residents register with the Lagos State Residents Registration Agency (LASRA) to enable it in its planning, it cannot deny those without these registrations healthcare. Lagos State is bothering about delivering quality healthcare to its residents. It should not be made to bother with quack hospitals or medical personnel.
Already, the state government has instituted health insurance to assist indigent patients and safeguard each other's health. But there is need for the federal government to actualise a special status for Lagos. Lagos as a state should not be made to bear federal burdens alone.
But, in the long run, Nigeria must encourage qualified medics to stay back and practice. The place of infrastructure and equipment needed for modern healthcare delivery must be addressed to ensure we don't just produce doctors that'll be poached by other countries.