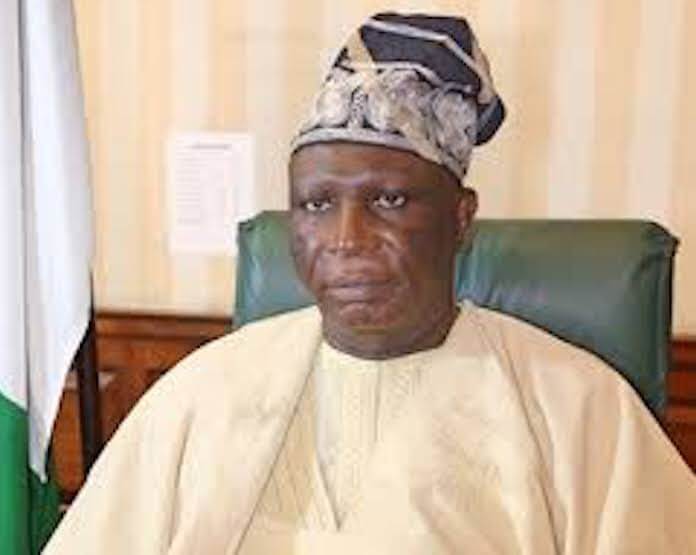 The National Leader of the All Progressives Congress (APC), Senator Ahmed Bola Tinubu has congratulated Nigeria's High Commissioner to the United Kingdom, Ambassador George Oguntade, describing him as a fearless judge, and finest diplomat.
In a congratulatory message personally signed by the former Lagos State governor, Tinubu described him as a fine gentleman, who parades very rich intellectual, legal and moral pedigree.
"Anyone who encounters him would love to associate with him for his candour, courage and forthrightness. As a human being, his humility and modesty is second to none. "As an intellectual, he is sound and engaging. In his years as a judge, Oguntade was brilliant, fearless and incorruptible. From a lowly place, he rose to the apex of the legal profession through a dint of hard work. Chief Oguntade started his legal career as a clerk at the High Court of Justice, Ibadan. And it is on record that his distinguished career saw him through being a judge of the Lagos High Court, presiding justice of several states' Courts of Appeal until he berthed as a Justice of the Supreme Court of Nigeria on May 19, 2004," Tinubu explained.
"I must point out that Justice Oguntade shone brilliantly at every turn in his illustrious legal career. He served for six years at the Supreme Court, retiring in May 2010 on attaining the retirement age of 70 years. He is widely regarded as one of the sharpest minds to have ever sat on the Supreme Court Bench. He made important contributions to law and jurisprudence. Specifically, Justice Oguntade's tenure at the Supreme Court witnessed the delivery of many landmark judgments, which impacted significantly on our legal system, particularly in the area of constitutional and administrative law," the former Lagos State governor said.