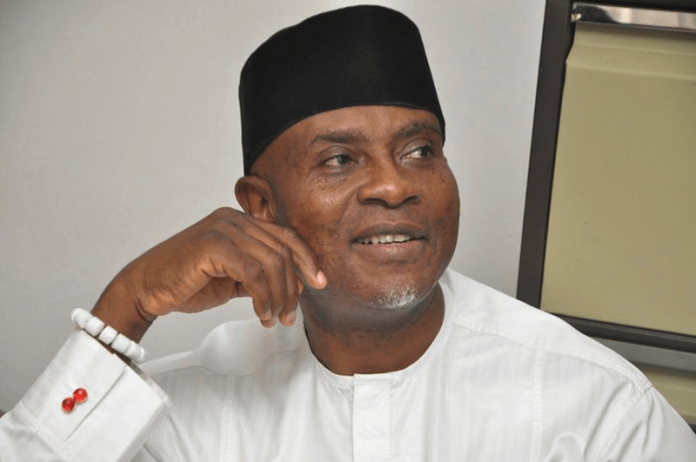 Chuks Okocha in Abuja
The Chairman of Governors' Mandate, Mr. Osaro Onaiwu, has commended South-west state governors on the successful establishment of the regional security outfit codenamed 'Amotekun'
Onaiwu, while speaking with journalists yesterday, noted that the myriads of security challenges in Nigeria, especially banditry, kidnapping and forceful invasions, have made it imperative for state governors who are constitutionally the chief security officers of their respective states to take extra measure to secure their domain.
Noting the constitutional irony which does not place the utmost authority and control of government security apparatuses on state governors, the group chairman advised the Nigerian Governors' Forum (NGF) to convoke a national security summit to address the apparent dilemma in the control of security commands in their various states.
He stated however that since other regions are already taking a cue from the launch of Amotekun to establish their own regional security outfit, there is no need to further the need to have a national dialogue on the current security architecture of the Nigerian state.
Onaiwu said the convocation of national security summit has become imperative following the last week decision of the South-south governors to set up its own security network.
He stated that the South-east state governors are already in discussion to set up their own security network to address the security challenges affecting the states.
"Under these circumstances," Onaiwu said: "There is the absolute need to convoke a national security seminar to address the security challenges in the country as well as find a way to ensure the amendments of the constitution as regards the Police Act."