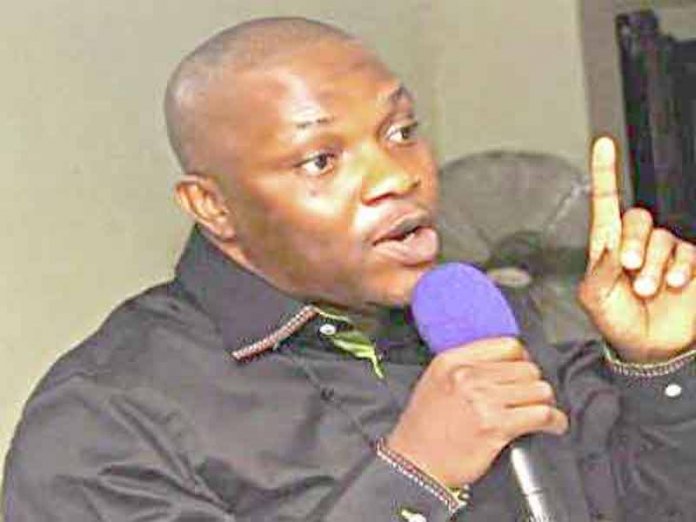 David-Chyddy Eleke in Awka
A rights group, International Society for Civil Liberties and the Rule of Law (Intersociety) has said no fewer than 350 Christians have been killed in Nigeria between January and February 2020.
This was coming as Catholics in Anambra yesterday staged a protest against the increasing spate of killing across the country.
Intersociety, in a report signed by its Board of Trustees Chairman, Mr. Emeka Umeagbalasi, and made available to THISDAY in Awka, said: "Nigeria has fully become a killing field of defenseless Christians.
"Available statistics has shown that no fewer than 11,500-12,000 Christian deaths were recorded in the past 57 months or since June 2015 when the present Federal Government of Nigeria came on board. Out of this figure, Jihadist Fulani herdsmen accounted for 7,400 Christian deaths, Boko Haram 4,000 and the 'highway bandits' 150-200.
"Also, in the past two months of January and February 2020, no fewer than 350 Christian deaths have been recorded and between 100 and 150 Christian travellers abducted on highways.
"And out of the 350 Christian deaths, Jihadist Fulani herdsmen accounted for no fewer than 250. Boko Haram and 'highway bandits' are responsible for the remaining 100 deaths. The killings targeted at Christians in Nigeria have continued into the first week of March 2020 leading to hacking to death of over a dozen more."
The group added that it had monitored and documented killing of Christians in Nigeria since 2010, saying it has been speaking out against insecurity in Nigeria using several dependable mainstream and online media platforms of local and international credibility.
"We usually rely on credible local and foreign media reports, eyewitnesses' accounts and reports from Christian bodies and church media. Also relied upon are reports from local and international rights and research organisations and credible government accounts (if any)."
Meanwhile, Catholics in Anambra State yesterday staged a protest against the spate of killings in Nigeria.
The protest, which saw over 50,000 Catholics doning black attires, started at Ekwueme Square in Awka through streets in the capital city and ended at St Patrick's Cathedral. The protest was led by the Bishop of Awka Diocese, Bishop Paulinus Ezeokafor.
A prominent priest of the Diocese, Fr Innocent, who addressed Catholic faithful after the protest march, regretted that killings in Nigeria was increasing by the day.
"We are hopeful that this march will bear fruits and that God will hear our prayers. Nigeria today is the only country where anything can be done and nothing will be done. If a government can not protect its people, then it is useless," he alleged.
Chancellor of the Diocese, Rev Fr Dr Chidume also read the address of the Catholic durung the protest.