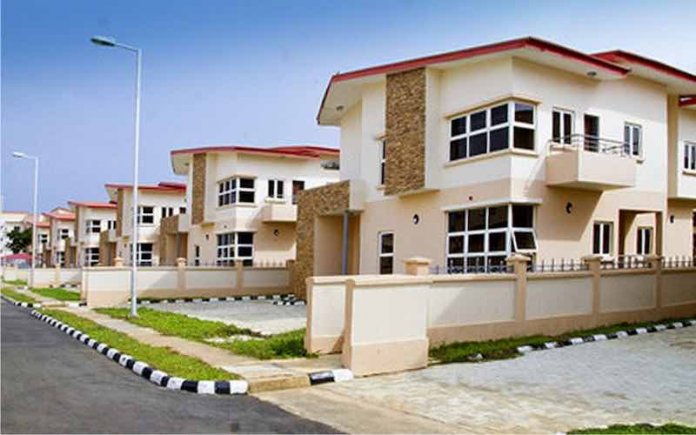 Olawale Ajimotokan in Abuja
A cost effective Russian building technology, with materials sourced from clay, which is available in abundance in Nigeria, has been introduced to the country.
The technology, known as Bitek Wall Blocks is said to be highly durable and can withstand fire and water and has a life span of 300 years. The same clay material is also used for ceiling, blocks and tiles.
The Chairman of Bitek Construction and Energetics Limited, Ben Gbade Ojo made this disclosure in Abuja at the unveiling of the materials with some Russian partners.
He said the Bitek Wall Blocks and Russian system of affordable housing introduced to Nigeria was a way of the deepening of bilateral relations between Nigeria and Russia and an outcome of the President Buhari's visit to Russia.
The technology and system is said to have been employed to deliver high quality and affordable housing to millions of people in Russia, the former Soviet Union bloc and countries in Asia, Latin America and Africa.
He singled out the building technology as the answer to Nigeria's intractable housing deficit estimated at 22 million housing units by both the United Nation's Habitat and World Bank.
He noted that Nigeria is facing a struggle to fix its housing shortfalls, saying that Africa's largest economy is among countries with the lowest home-ownership rates of less than 20 per cent in sub-Saharan Africa.
Ojo identified the high cost of building as the chief cause of the mounting housing deficit in the country.
He also said the affordability issue as well confronts public and private organisations saddled with problem of building office complexes, hospitals, educational institutions, modern markets and other vital buildings necessary for individual and societal well-being and development.
"This is one of the most enduring, durable and cost-effective building technologies in the world. It is a Russian housing development technology and system that has provided high quality, affordable housing to millions of people in several countries of the world, especially in Russia. It holds the answer to Nigeria's seemingly endless housing deficit problems. It is a building system that will boost home-ownership among Nigerians, the system that will turn our slums into modern towns and cities within a short time, and this is another building system that the Local, State and Federal Governments can use to develop residential buildings and office complexes all over Nigeria," Ojo said.
One of the Russian partners, Dr Boyko Valentine said they plan to source materials by setting up clay plants in the country. He said the clay technology will use less cement and will last longer in Nigeria's weather.