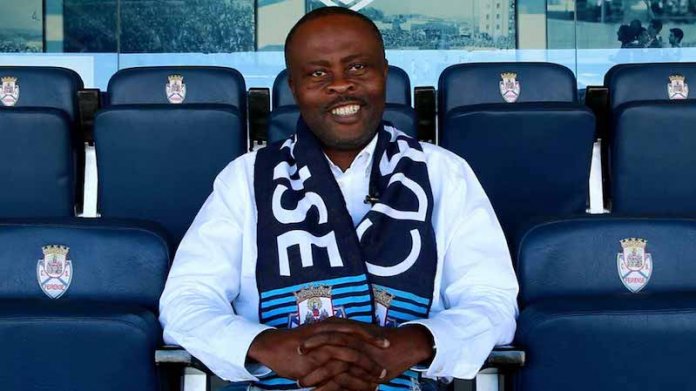 There is too much to be said about money. It is a luxury that affords luxuries, a distinguishing beauty mark that has provoked many an ill-conceived sojourn into deep, dark and dry places of the world; the very same ideal responsible for sparking instant love interests and passions. Those who refute the power of money have never fallen in love or inhaled the equally fantastic clout of an exotic grass. With more and more people chasing the cloud across desert skies, those who have tamed the furtive nimbus stand out. Soname is one of such people.
Things continue to bloom and blossom for Bet9ja owner and boss, Kunle Soname. Given the vast wealth at his disposal, that man could decide to be the emperor of a few nations and several others would line up to have their national flags bearing his name. "Wealthier with cowries than some Nigerian States with Pound notes", Soname is rich, rich, rich.
It has been pointed out that Kunle Soname is one of those folks without an active fervour for Nigerian polity, and yet continues to swell in riches as though he did have a passion for the mystic mechanics of that age-old sport. The man is more interested, it seems, in actual sports, betting, investments, and his love life.
An Ijebu-Remo man, Soname has cropped the very identity of the dual tribe, combining the noble prestige of one against the industry and business acclaim attributed to the other. Of course, that native identity has not deterred him from being a boss abroad as well as at home.
His establishment, Bet9ja is one of the most patronized business enterprises in Nigeria. Even if sports betting joins food, clothing, and shelter as basic needs, Bet9ja might only pull in a few additional interests – having already acquired the rest. So vast is its reach that the company almost single-handedly sponsored the Big Brother Naija show (an investment that ran along the corridors to ₦100 million), another franchise that will be rubbing shoulders with basic needs soon enough.
There are also several global investment pursuits where Soname is lord. The most notable of this is the second division Portuguese football club, the Clube Desportivo Feirense, acquired in 2016 owing 70 percent of its stocks to Soname. But for a few tweaks here and there, Soname would be the wealthiest dude in the country. Until that is an acknowledged fact, Soname sits with the super-rich.