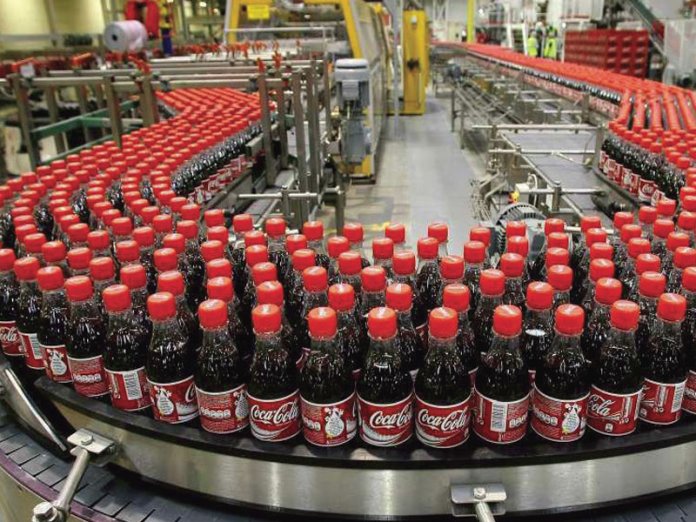 Raheem Akingbolu
The Coca Cola's Safe Birth Initiative campaign, in collaboration with Medshare, has donated medical equipment and consumables worth about $742,000, to the Alimosho General Hospital in Lagos state.
The campaign aims at reducing global maternal mortality in line with United Nation's projection to end the preventable death of newborns and children under five years of age by 2030.
The Minister of Health, represented by The Head of Department, Clinical Services, Yaba Federal Neuro-Psychiatric Hospital, Dr Olugbenga Owoeye, appreciated the efforts of Coca-Cola's partnership in proffering solutions to health issues and called for other corporate organizations to follow suit.
He said: "The Coca-Cola Safe Birth Initiative has been at the front runner in the achievement of the third sustainable development goal (of wellbeing and health for all).
"This partnership has successfully built capacity across the country's public health Institutions and today's event marks the handover of another batch of medical deliverables to the General Hospital, Lagos".
Speaking during the event, Director, the Business Unit Public Affairs, Communications & Sustainability, Coca-Cola West Africa, Clem Ugorji, said, "the Safe Birth Initiative is a part of the company's wellbeing program to support the efforts of the government in reducing the alarming numbers of women and newborns who die from birth-related complications every day.
"The initiative was born out of the company's desire to ensure mums and babies come home alive as part of the company's effort towards building sustainable communities where we live and work."
The current figures for maternal, neonatal and under age five mortality are 576 per 100,000 live births, 37 per 1000 live births and 128 per 1000 live births respectively.
It is estimated that Nigeria accounts for 25 per cent of Africa's neo-natal mortalities and also estimated that about 80 per cent of these deaths are preventable.
In this regard, the Office of the Senior Special Assistant to the President on Sustainable Development Goals (OSSAP-SDGs), made plans in partnering with interested private sector firms and stakeholders in building capacity to tackle lack of healthcare services related deaths, and Coca-Cola whose belief is that, "business is only as sustainable as the communities in which they operate," has keyed into partnership with the sustainable development goals office.
Speaking on behalf of the Governor of Lagos State, Governor Babajide Sanwo – Olu, at the inauguration ceremony, the Secretary to the Lagos State Government, Mrs Folasade Jaji said; "The Lagos State Government commends and thank the management of Coca-Cola Nigeria Limited for these very wonderful initiative aimed at strengthening our capacity to address the issue of maternal and newborn mortality in Nigeria".
On his part, the Medical Director, Alimosho General Hospital, Dr. Madewa Adebajo, said: "We are here today, having received two container loads of medical equipment and consumables."