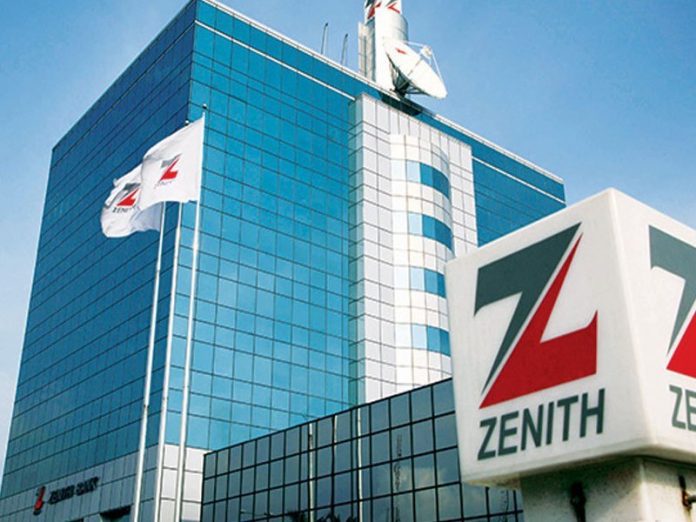 Nume Ekeghe
With a profit after tax (PAT) of N209 billion in its recently released financial results for the year ended December 31, 2019, up from the N193 billion recorded the previous year, Zenith Bank has become the first Nigerian Bank to cross the N200 billion mark.
AriseTV Analyst, Mr. Chika Mbonu, stressed this while analysing the company's performance on the 'Global Business Report,' yesterday.
Mbonu, who is a former bank chief executive and presently Managing Director, KSBC Advisory Partners Limited, added: "It is impressive. The bank's gross earnings came in at N662 billion with a growth of about five per cent over the previous year, which was driven principally by the growth in their net interest income by about 29 per cent.
"If you look at the report, you would find that the net interest income fell by 10 per cent and not surprisingly because of the challenges they faced last year in repricing the assets."
He added: "The major growth you would find is in the non-interest line which grew by 29 per cent, which was driven by the more than 100 per cent growth in electronic banking fees.
"So, you would find that line has been a saviour for most banks in Nigeria. Whereas they lose in the net interest line, the non-interest income line compensated for it.
"Zenith held its fees and expenses very low and therefore the profit before tax improved by 5 per cent and they managed their taxes well to grow by eight per cent."
Speaking furthermore about Zenith Bank's assets and ratio which measure the banks performance, he said: "When you talk about banks you talk about bank, it is about their assets, what they do with it and what is the size of their equity in trying to measure the efficiency of banks. The first ratio we looked at is the return on equity which came in at 23.8 per cent.
"Another is the return on asset which came in at 3.4 per cent, from 3.3 last year. Also, in terms of cost to income ratio, last year, they came in N49.3 and now it moderated to N48.8. So, from all the parameters Zenith came in very well.
"One other ratio that is very important is the non-performing loans (NPLs) ratio. In Nigeria, CBN has said that banks NPLs should not be more than five per cent and Zenith Bank came in at 4.3 per cent, which they pushed down from 4.98 last year.
"So, from the parameters, they have done very well. They have grown in size, profitability, and indeed they have become the first bank in Nigeria to cross the N200 billion profit after tax threshold. This is a very good result considering the headwinds banks faced in 2019," he added.