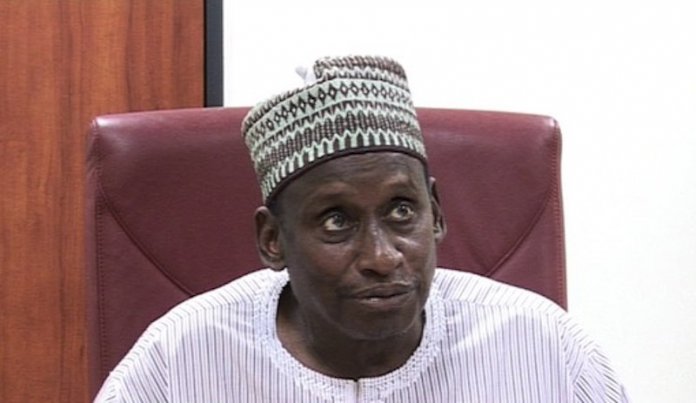 The Chairman of the Board of Trustees (BoT), Council for New Nigeria initiative, CNNi, Senator Abu Ibrahim has urged President Muhammadu Buhari the importance of solidifying the political platform he rode on to realise his life-time ambition as civilian president.
He spoke at the Presidential Villa, Abuja, when the Board of Trustees of Council for New Nigeria initiative (CNNi), which was formerly known as National Committee for Buhari Support Groups (NCBSG), before and during the last general election, paid a courtesy visit to the president.
The body intimated the president on issues relating to economic share prosperity for the citizenry, particularly those poor masses of Nigeria, national unity and preservation of his achievements after 2023.
Speaking at the meeting, the leader of the delegation, Senator Abu Ibrahim said "the teeming masses who supported APC and Mr. President in the last general election and trekked miles upon miles are expecting more, particularly, on campaigns promises of the party, APC and Mr. President goal to lift 100milion citizens out of poverty. Achieving that goal will definitely put Mr. President on the positive side of history"
A statement issued yesterday by the Director of Media and Publicity of the group, Mr. Biodun Ajiboye, quoted Ibrahim, as telling Buhari to do everything within his power as the leader of the party to save APC from disintegration, because the general belief in the public is that the president is the key, holding APC
together.
The CNNi, appealed to the president to initiate policies and programmes that would enable the public to appreciate the party a lot more and put the party in preference when it comes to considering post administration achievements in elections of 2023.
The group, added that its main purpose as a group is to give support to the government of President Muhammadu Buhari to succeed and leave a good legacy behind. He further clarified that the objective of his group is to see that this government is perceived as responsive, adding that they are ready to give all their positive best to make this reality.
The group had earlier in their discussions with President Buhari reminded him of how he personally chose the name, Council for New Nigeria Initiative (CNNi) in which, from there they proceeded and registered accordingly.
"The CNNi's vision is of an appropriately positioned platform at the heart of a new Nigeria, where the leaders and the led are united in their commitment to advancing the cause of a Nation and the citizens' sense of patriotism and pride is utmost. Its mission is to mobilise all stakeholders to uphold the ideals of selfless service to the motherland and to take actions that produce an enlightened citizenry, promote responsible governance, and galvanise Nigerians to guarantee sustainable national growth and development"