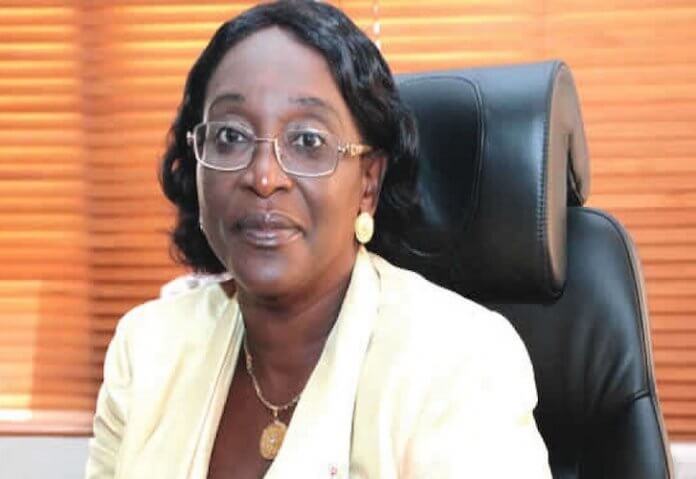 Mrs. Folashade Onanuga, is the Director General, Lagos State Pension Commission. In this interview with Ebere Nwoji, she speaks on efforts currently being made by the state to clear all outstanding pension benefits of retired workers and how backlog of workers' accrued rights has posed a big challenge, among other issues. Excerpts:
The Contributory Pension Scheme (CPS) was instituted by the federal government in 2004 to replace the Defined Benefit Scheme(DBS) which had a lot of pitfalls. But looking at what is happening today, especially at state level, it appears this objective is not being met because some states are yet to enact their own CPS law. Those who have enacted fail to remit their employees' contributions to their Retirement Savings Accounts (RSA). In Lagos, some retired employees especially primary and secondary school teachers who retired since 2017, 2018 are yet to receive their benefits. In some other states, some that retired since 2010 are yet to receive. What is responsible for this?
In terms of pension administration in this country today, Lagos State government, has been adjudged the most compliant state. You can confirm this from PenCom. Now we are the only state in the country that is regularly remitting pension contributions into the RSA of employees. What do I mean by regularly remitting contributions, we commenced the CPS in April 2007, 12 years down the line, not for once has Lagos State reneged from remitting workers' contributions to their RSA. So in terms of pension contributions, we are very much alive to our obligations. Now, before the CPS, we all know that the DBS was in place in the public service.
The problem there was what compelled the government to come up with the CPS in 2004 because we had a situation where the scheme was not funded and the obligations were huge so people will retire and 10 years down the line, the retired workers have not been paid. So it was the problem that made the federal government to change to the CPS which is fully funded. But this did not erase the obligation of government to its retiring workers existing on or before 2004. Now, the federal government started CPS in 2004, but we started in 2007. So, using federal which is what is common, anybody who have been in service before 2004 has obligation that was unfounded for.
In Lagos, we started in 2007. So, if you have been in service before 2007, when you retire, we will have obligation to you and this obligation was not funded before which has to be funded when you retire. Now in the CPS, we have a fully funded scheme and we are alive to that responsibility; but the old one that was not funded before called Accrued right is a problem even at the federal level. Now the law says, fund the accrued right with five per cent of salary of active workers. Lagos State government has been funding this accrued rights since 2007, at five per cent. But when we carried out evaluation, you know we employed the highest number of workers. when we carried out evaluation, we discovered that five per cent was insufficient to meet our obligations.
What did we do? We have to increase it over and above the normal funding rate. Now, people are retiring and you have some situations whereby some people say they don't want to contribute to the CPS. So obligations came early in 2007 and 2008 which were not provided for and you have to pay them when they are going. So, you have to pay their accrued rights which we did not plan for. So, that five per cent pool and the excess we have put were depleted. Meanwhile, we still continued to ensure that we put more every year. If you look at the state budget, even in 2019, there is what we call Pension bail out, just to ensure that we bridge the gap. So, Lagos State is alive to its responsibility. You cannot stop people from retiring and when they retire, we must pay them.
So, there is a gap in between. We also have the issue of local government and primary school teachers where they were not adequately funded and the federal government was not funding their pensions. Lagos State has to pick them up because everybody worked for the state. You cannot move from primary to secondary we have to transit from primary to secondary. While the primary school is under federal, secondary school is under state. So you cannot ignore them, you have to carry them along. So Lagos State is picking obligation that ought to be picked by federal, we are picking them together. We have some gaps, but the most important thing is that we are alive to these obligations and we are carrying everybody along. We are keeping the funds aside and we are paying as and when due. So, we have a gap which we are trying to bridge.
Is this the reason some of the workers who retired since 2017 even 2016 are yet to get their benefits not even the contributed funds in their RSA?
Now, somebody said he retired since 2016, but has not been paid. These employees, they have different situations and this was responsible for them not being paid. There are people that have been paid for 2018 and 2017. There are some of them that borrowed money from cooperatives while they were in service. For such people, they will not send their files to us.
And if their files do not get here, we will not pay them. For such people, they will deliberately hold on to their files in Teachers Establishment until they liquidate what they are owing. This is because cooperative money belongs to other employees. So, if you owe, they will say you must pay before they send your file here because your Contributory Pension Fund is untouchable. Nobody can deduct from your RSA so they will hold on to their files until they solve whatever problem before they send the files to us and it is when the files get here that we make payment. For local government, it is the local government pension office that hold their files. So that is what is partly causing the delay.
You said the Lagos State Government has been dutifully paying the accrued rights how much has it paid this year?
This year alone, the accrued right we have paid is N7.7 billion. I mean accrued right alone. So when people say they have not been paid, you know so many things are responsible. Aside those owing one debt or the other, when they said they have not been paid, a lot of things could be involved.
It could be that the fund, like I told you, we funded our own accrued right by extra five per cent, it could be that we have exhausted what we have regarding five per cent for the accrued rights for the month and we are waiting for the release of fresh fund. And that is why in the country today, Lagos State government is the only state that is regular in payment of retirees' entitlement. Go and check anywhere in the country, Lagos State is the only state that is paying monthly and is committed in payment of pensioners' benefit even Federal Capital Territory (FCT) is owing some part go and check.
But you still have outstanding that is what I am saying?
There is a difference between closing your eyes towards your responsibilities and making effort to clear what you are owing and that is the part Lagos has toed. Like I said, we have a backlog because of many people who ought not to have retired who retired. We also have people who have issues with teachers' establishment and their files are not here.
There is nothing we can do about that until they clear themselves in the issues and their files sent here. We have all these, but like I said the most important thing is that we realise that this is the cause of the gap. We are also carrying people whom we ought not to carry – local government, SUBEB because everybody worked for Lagos State. They worked in Lagos State either local government or SUBEB. They are still in Lagos.
It is like a central purse. Now, the federal government has said that local government funds should remain with local government. You must have read that. Now, if government decides to hold on to that strictly, at the end of the day, they will just be there. If there is no commitment so anybody that is complaining that he has not been paid, ask the person are you saying Lagos State government is not committed or they are committed and they are funding gradually. It is possible that people will retire and get their benefits immediately and it is happening. For instance, if you started wok in 2007 when the CPS started, no accrued right is needed and you don't need to wait. You collect your benefit immediately.
We have many of them like last month, we paid N1.5 billion to 300 people. And this month again we are paying another N1.5 billion. So at the end of the day, when somebody said this or that the most important thing is that we understand that they are very important to us and it is their right to be paid on time and of course we have been fair to everybody. We cannot say we are not taking primary school teachers along, no, somebody cannot go to secondary school unless he has passed through primary school.
Is primary school not the responsibility of federal government? You mean you pay both primary and secondary school teachers' benefits through allocation given to you by federal government?
It is from the federal government allocation that we are supposed to pay them, but if it does not come. We have to carry them because that is what a responsible government should do. So that has drawn us back a little because the money we are supposed to use and pay them we shared them between three arms because everybody is important. In some other states, if you read the newspapers, there are some states that are owing local government for 2010.Am surprised you said somebody said he has not been paid for 2016 in Lagos State. You should have asked them why they have not been paid like I said something must be wrong. If you said 2017, I will say yes some have not been paid. But for 2016, I am not aware of any body that has not been paid except he has another problem peculiar to him.
For the people that are waiting for accrued right, why don't they go to their PFAs and ask for the release of their RSA Fund pending when the accrued rights will be released?
The law establishing PenCom cannot allow that. But like I told you, Lagos State government is working hard to offset every outstanding. Some other states come to us how we are able to pay the way we are paying and in fact, what we pay in a month, some other states cannot pay it in one year. So Lagos does not joke with pension. Lagos understands that pension is like salary of a worker. So pension is salary of somebody who has laboured and deserves to rest. That is why government said fund it with this amount and Lagos is going far above that.
But like I said, the obligations are huge. So when you find a situation where government recognises that this is an obligation that must be met and it is alive to that obligation, I think such government deserve kudos because there is a difference between you being alive to your obligations and ignoring it but when you realise that there are obligations to be met and you are doing all your best to ensure that that is done, then of course one will say the government is doing what it should do to its workers.
And that is why I said in CPS, we are not owing anybody any kobo. In terms of our laws, our laws are up to date and we keep on ensuring that we try as much as possible to meet our obligation but at the end of the day, if you are going, you have to be paid. For instance, when somebody dies in service, you have to pay. Though it is not yet his time to retire but he died you have to pay.
It is not yet his time to retire but he has died, you have to pay. You have to provide that fund even when he is not among those you planned for you have to provide the funds nobody knows when death will occur but death will occur and the family must be paid. So what you have provided for did not take into account the dead. Also some will retire voluntary because they got jobs elsewhere you have to pay.
Is there anyway federal government will help states to clear this accrued rights?
No, because even federal government has its own issues. And that is why intermittently you see them pay out huge amount. But the most important thing is that the state realises that there is obligation to meet and the state is alive to that. Like I said consistently, every month, we have continued to pay and we continued to pay until we get to that point and that will be very soon because we also have our five-year projection. Very soon, we will get to the point where the effect of all these deluge will reduce. By 2021, the effect will be reduced then we will be back on course that even the five per cent will be much more than what we need.
You said you increased your percentage for accrued to what?
To 10 per cent though the law says five per cent because we want to clear the backlog.
So what are the feelings of your pensioners like?
Everybody is happy and hopeful. Everybody, who has been paid, is happy. Those that have not been paid are hopeful. When you come here did you see anybody crying? Everybody that comes here receives attention, if you go to our reception, it is empty. Everybody that comes here we give them attention assuring them they will receive their money and ask them, they reply that they will be paid.
The law says that each time government increases salary of serving staff, it should increase that of retirees, is that happening in Lagos State? In the face of the minimum wage increase, is government planning to increase pensioners' benefit?
You are talking about section 173 Sub-section 3 of the 1999 constitution, which says there should be harmonisation. It is a situation whereby the state government is responsible for pension payment. State governments do not pay pension again rather the PFAs in the CPS dispensation. The funds are in the hands of the PFAs or insurance companies as the case may be. They have invested so when there is returns on investment it automatically reflects because the PFA will increase. It may not be up to five years. The state is left out and monitoring is no longer the responsibility of the state. Once there is good growth, the PFA will spread it over your pension.