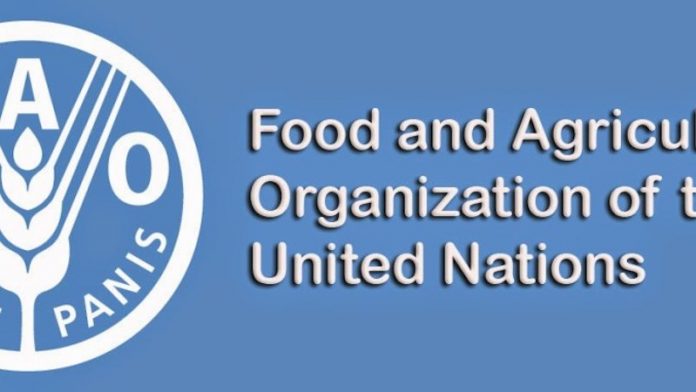 By Onyebuchi Ezigbo in Abuja
The National Food Safety Management Committee on Thursday launched a major sensitisation campaign on safe food consumption in the Federal Capital Territory (FCT) in Abuja.
A report of the study carried out by the United Nations agency, the Food and Agricultural Organization (FAO) indicated that cosumption of contaminated food stuffs are on very high scale in major cities, including Lagos and Kano.
The key message of the campaign was on getting the populace to imbibe the best food practices and for them to ensure that food items being sold in markets are safe and well preserved.
During the sensitization campaign, which took the form of road-show, officials of Federal Ministry of Health and members of the food safety committee drove from the main city to Karu, a satellite town in the FCT, stopping over at markets and street corners to talk to people and distribute pamphlets.
The team visited the Karu Abattoir which is a major meat processing place in Abuja and inspected the facility.
At the Abattoir, the leader of the sensitization team and chairman of the National Food Safety Committee, Mr. Fubbra Chuku, told the management that he and his team were on the campaign as part of activities marking this World Food Safety Day, a set aside by the United Nations to promote healthy food consumption worldwide.
" We, members of the federal government's food safety committee are here to meet with the the management of the abbatoir to help sensitize the operators on some of the standard hygiene practices," he said.
A consultant with the committee, John Tenishe, said that they decided to take the food safety campaign to the abattoir because of the critical nature of the meat sector to the human food chain.
"The journey of meat begins from here and there is nothing the housewife will do about it. This is the most primary place where we begin to build confidence on the issue of food safety. Apart from tuberculosis which is a major problem resulting from unsafe food practices, another issue is the slaughter of sick animals.
Where animals are slaughtered and before you say Jack Robinson, the meat is in the market and people will queue up to buy it without knowing the source," he said.
Tenishe also pointed out that the way meats are transported to markets in very filthy vehicles and sometimes in wheel barrows makes it easily susceptible to contamination.