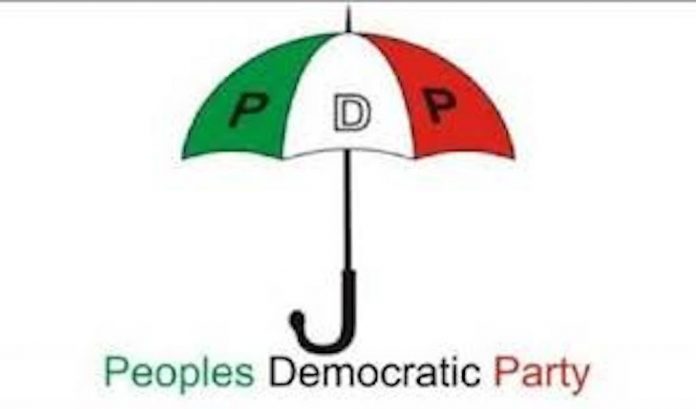 Yekini Jimoh in Lokoja
The Peoples Democratic Party has asked Kogi State Commissioner for Finance, Hon. Idris Asiru, to bury his head in shame for being the worst Finance Commissioner Kogi State has ever produced.
The party also stated that the state suffered the worst looting and frittering away of resources with no visible project to show for it.
The Kogi State Chapter of the PDP said this in a statement issued by Bode Ogunmola, while reacting to the call by Hon. Asiru for a public debate with the PDP National Publicity Secretary, Kola Ologbondiyan, on how the state's finances was spent.
The PDP observed that rather than call for a debate, the state government under which Hon. Asiru serves as finance commissioner, should point to a project it claimed to have spent N61billion on,it says was monies accrued the state under the present administration.
The PDP described the present administration as one that squanders, having accessed a N20billion bailout, first, second and third Paris club refunds, yet it could not pay arrears of workers, leaving workers and pensioners owed for as much as twenty five months.
The PDP lamented that despite the receipt of N12billion infrastructure development funds of the past administration, the government – without the House of Assembly approval – allegedly collected another N10billion, aside loans it collected from commercial banks, making the state to be heavily indebted. Yet the present Kogi government has not commissioned any project in four years.
The PDP told the commissioner that the day of reckoning when he would account for all the monies he aided the administration to collect is near, lamenting that the money which translated into filling stations, estates in Lokoja, and other parts of the country would be accounted for.
The statement said; "rather than bury your head in shame and apologize to Kogi people for squandering the goodwill the Gov. Yahaya Bello's administration frittered away, we are shocked that the Finance Commissioner would be talking of debate when he should speaking about projects initiated and completed by this administration."