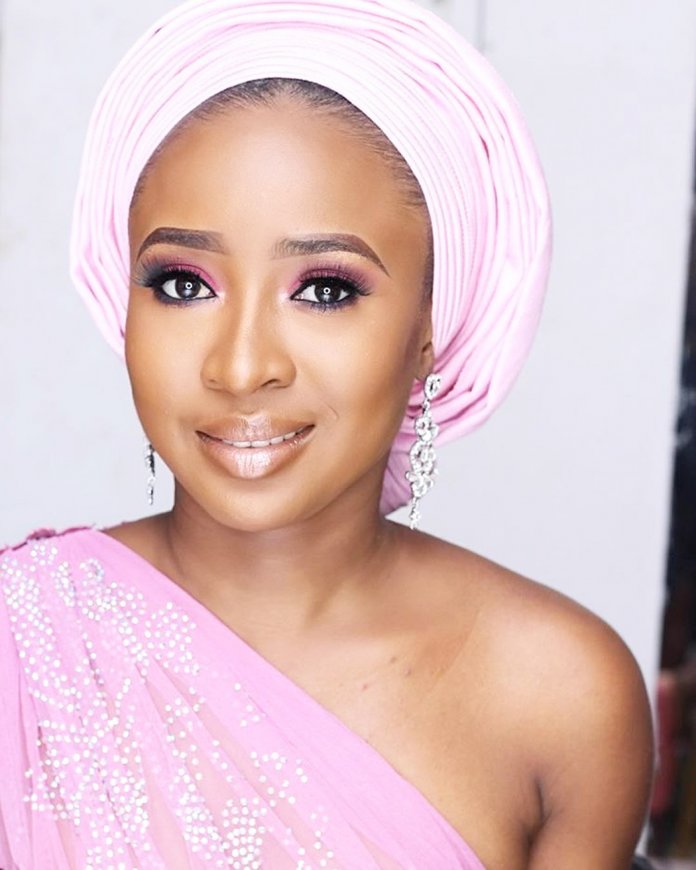 Serah Kassim is a pattern maker and the Creative Director of her clothing brand. With passion for sewing, tailoring and fashion designing, Serah launched the Serah Kassim brand officially in 2017, as a registered clothing brand that specialises in women wears and fittings. Early in 2017, the Serah Kassim brand was amongst the 1000 successful business ideas selected in Africa by the Tony Elumelu Foundation and whose business idea is expected to transform Africa. She talks to Tosin Clegg about how she started her brand, her future goals, winning awards from Forbes, pitching to the world and a lot more 
Growing up was great
It was growing up in a household of women, who showed strength, resilience and passion for their work. My mum and grandma were tailors, and that's where the first love came. They might not have been popular but everyday I'm really thankful that I got the basic foundation of being exposed to the skill at a very young age. I attended Command Secondary School, Ipaja Lagos and I think the love for fashion started around that time. I was in boarding house, so we had like social gatherings at the end of every session. It was always so beautiful to ask my mum to make me stuffs and instead she'd suggest cutting and putting me through fixing the rest myself. Every time I look back at those times I'm so glad I listened and paid attention, or maybe the interest made me. 
Life with my mum and grandma exposed me to a lot of things like zeal, strength and passion. Growing up without a father figure with a young, strong, passionate, honest mum who sent my brother and me to one of the best schools, even when I thought she didn't like me then. 
I have always known I wanted to do something differently 
My mother had always had issues with fittings and finishing. I knew there was always a solution to that problem, so right from school days, I started doing mini research on fashion schools that had good skills. It's very easy to find fashion schools around but impact was actually one of the very difficult things, but I found Bismol Fashion Academy, and that was another good decision I took in my life again. That's how my journey started. I started saving up from I think year two or so, because I still have my "Goal book" where I wrote what and what I wanted to do and I dated it 2014, and opened a bank account for Serah Kassim and that's how it came to be. In 2016, I enrolled for my Pattern Making class and had to take a break because of National youth Service. 2017 came, I was gradually scrolling through instagram or twitter and I think I saw a sponsored ad for the Tony Elumelu Foundation talking about giving grants and all. I was really skeptical at first because there's this thing people always say in Nigeria about having connections and so on, and then the doubt came in again. I was trying to apply as a Fashion designer but then again I'm very assertive. So, in my head I'm like "and so? What's the worst that could happen? I wouldn't get the grant? Yes? Is that the end of the world? No! So, my shaky self went ahead and applied, and the rest they say is history. 
I didn't start with anything fanciful
It was kind of difficult knowing the know-hows like "technical aspects of fabrics, experimenting with fabrics, the technical aspect of machines, the right needles to use per fabric type, the right stitches etc. You had to learn those on the job, failing forward and doing it again. I had to make do with what I had and thank God for the internet and people who have gone ahead of you and you can learn from. Other challenges include the business part of running it. Nobody fully prepares you, most days you are your marketing person, your social media person, your books' person, your pattern maker, till you can afford to pay for the skill. It's wild right? And then the aspect of manpower too, it's very tricky getting manpower in this kind of business because it's either you have to train them into the system or you would have to tell them what to do. 
Fashion is a way of life 
It is a way to express who you really are, not who people think you should be or who you think you should be perceived as. It is showing the world who you really are on an everyday level, and how do you show them that? It is through your style, which to everyone is very personal. It is telling the next person about you without having to do any talking at all; it's infusing it in your lives without actually pretending or stressing.  
The main vision for the brand is affordable Afrocentric outfits 
Mine is a store you can walk into and get really cool affordable Afrocentric pieces or order online. But lately, I have found myself drawn to making bespoke Asoebis and add the extra spice. I wanted an avenue that we, as Nigerian designers and new entrants are not just looking for ways to make the money but improve on our standard of doing things and making sure our work can stand with their international counterparts in finishing and in standard. That's when I knew I had to play my part, and knowing that pattern forms the basis of a good design-base, I decided to invest in that which is the root. I'm not excellent at it yet but I'd rather take baby steps investing in other people and making sure everyone is good at it and then we all grow together and can strive together. 
I'm very basic when it comes to styles 
I just like a properly fitted outfit with great finishing. So, about detailing myself, I'm not someone to stress. I'm a very energetic person with so much ginger and it shows. I love weddings and they make me happy. I love to try out food spots, I watch movies a lot, I love dancing at Owanbes a lot even knowing I'm not a great dancer, I love catching the bouquet, I love to spend my friends' money, I love teasing people for fun, I think I'd love shopping and traveling also. 
God factor is everything to me 
The Holy Spirit fills you with joy unspeakable and laughing is great, it's therapeutic. There are no secret recipes; I know that most times the more people go through life, the less they laugh, the less they are happy. But the thing is it's supposed to be the exact opposite of what we are supposed to be doing, it's okay to be sad, to be moody but the thing is for how long would you want to be in that state? And guess what, it has always worked for me, plus you know what I learnt? 
I look forward to SerahKassim being the leading Nigerian Afrocentric retailer 
The process of that is getting the knowledge of the fashion process and business right, getting the fitting right, thorough research of the fashion industry, getting the team to also understand the goal of the brand too and the kind of fashion we are involved with. So, the mini goals are getting into FIT, New York, pitching the larger business idea which is the retailer idea to investors and then scaling with the right board and the dream team.