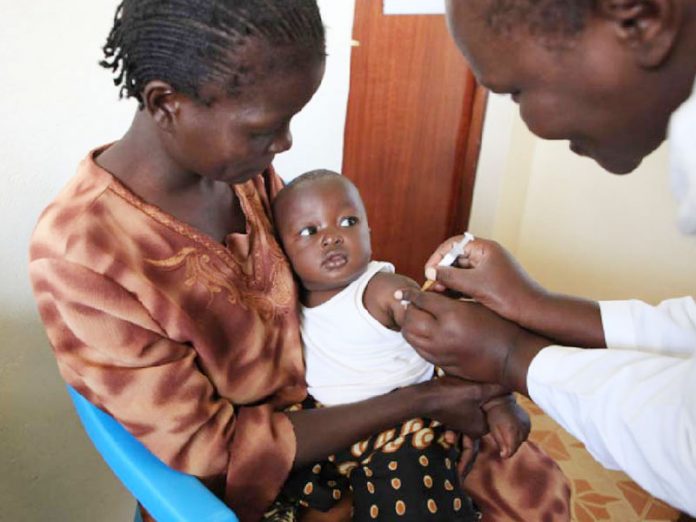 Yinka Kolawole writes that the United Nations Children's Fund recently organised a media workshop in Ibadan, Oyo State on Accelerated Action Impact for reduction of preventable child deaths and improving overall child health and development outcomes in Nigeria, but particularly in the state
Doing what it knows best; championing the rights of children, the United Nations Children's Fund (UNICEF), recently organised a media workshop in Ibadan, the Oyo State capital, on Accelerated Action Impact (AAI) for reduction of preventable child deaths and improving overall child health and development outcomes in Nigeria, but particularly in the state.
In layman terms, AAI could be regarded as an initiatives that work to assist health development. Speaking on the objective of the programme, the UNICEF Communication Officer, Blessing Ejiofor, noted that the aim was to provide media partners with the knowledge, materials to support and inform media advocacy on preventable child deaths and the AAI as a game changer to fast track reduction of preventable child-deaths in Nigeria.
However, Ejiofor also noted that the expected outcome should be that media practitioners should be able to produce, publish and air accurate and informed stories and reports on preventable child deaths, high impact interventions available and the need to scale up in order to reverse the ugly trend of the preventable deaths, as well as report on improvement made by stakeholders.
Speaking on the scorecard on 'Health, the situation in Nigeria and particularly in Oyo State', the Head, Quality Assurance Oyo State Primary Health, Mr. Olabode Kehinde, noted that UNICEF has impacted positively on health developments in the state. He also commended UNICEF for the development and support extended to the state for the reduction of child-deaths.
Also Dr. Adebola Hassan, UNICEF health specialist, stressed the need for AAI and the need to support the provisions of live-saving information and services to address newborn deaths using innovative Technology.
While noting that the AAI understands the data at a granular level and also use available resources, Hassan stressed that it also tracks action and results.
On the part of National Orientation Agency (NOA), the Deputy Director Programmes, Mr Monshood Olaleye, said some of the strategies adopted to reduce death rates includes community dialogues on immunisation and neonatal deaths, distribution of UNICEFsupport check list as tool for tracking of compliance and community development.
He said NOA enhanced awareness of the grassroots ownership, while the agency tries to sustain and further encourage the commitment of community development. He also listed some of the obstacles faced in the course of doing this, which includes lack of health workers, handling of vaccines, distances within the local government areas, and attitude of health workers.
Also, Mrs Kadijat Omolara from Ibadan North, East, Ibarapa North, canvassed for sensitisation of CDA volunteers towards promoting immunisation and patronage adopted assisted in the improvement of health development. She also made mention of exclusive breastfeeding, which she said has assisted tremendously.
Meanwhile, both Dr. David Olarinoye from Ibarapa North and Dr. Jola Moses from Saki West, commended UNICEF for providing the needed support for the local government areas in the state. They noted that the outreach was difficult, but with refurbished damaged buses by the UNICEF in the areas, they are able to perform their job well.
Commending UNICEF for the development in the areas of health developments, they also made it clear that most of the problems they are confronted with includes poor infrastructure, logistics, poor surveillance, reporting system, poor accountability, inefficient process.
But in his own submission at the media workshop, Mr. Onche Ode, a media consultant, noted that Nigeria represents less than one per cent of the world's population, yet accounts for 10 per cent of the global burden of infant, child and maternal mortality.
He said Nigeria has a population of about 200 million people, which includes about 40million children and a birth cohort of 7.5 million. He stressed that deaths of newborns and children in Nigeria are unacceptably high, with about one million child deaths reported annually, a third of which is among newborns.
Though some progress was recorded in under-five death reduction in the last decade, newborn deaths stagnated over the same period. Therefore to achieve SDG target of 25 deaths per thousand live births by 2030, Nigeria needs to further accelerate on current rate of under five mortality reduction from 9.6 per cent annually to 3.7per cent.
Ode stressed that child deaths in Nigeria mostly occur in rural localities of highly populated states in Northern Nigeria. Ten states – Kano, Jigawa, Bauchi, Katsina, Zamfara, Sokoto, Kebbi, Niger, in the North, and Oyo, and Lagos in the South, contribute about half of the absolute number of children dying before their fifth birthdays.
Three of these states – Zamfara, Kano, and Jigawa – all in the North-west geopolitical zone, he said have the highest rates of under-five mortality. Sixty two per cent of under-five deaths occur within households and communities, while 38 per cent of deaths occur in health facilities (NDHS 2008).
Causes of child deaths in Nigeria are well known. Malaria, pneumonia, and diarrhea account for close to 45 per cent of under-five deaths. Whereas 37 per cent of all deaths are preventable through the use of available vaccines, malnutrition underlies about 50 per cent of these deaths.
That being said, Nigeria also faces immense challenges in scaling up high impact interventions for reducing preventable child deaths and improving overall child health outcomes.
In recent years, the coverage of DPT3/Penta 3, a key indicator of a country's performance of routine immunisation has fallen from 52 per cent in 2014 to 33 per cent in 2016. Evidence from the recent 2016 MICS/NICS survey indicates that wide variations exist in routine immunisation performance across the country's zones with the northern states recording some of the lowest figures in coverage with Sokoto at three per cent.
Whereas government and partners invest on life-saving interventions, access to essential protective, preventive, and curative services against the child-killer diseases is very suboptimal across the high burden states. Service inequity is manifest with large populations of children in rural, inaccessible areas remaining underserved.
Implementation of interventions has not been informed or guided by adequate and ongoing analyses and reviews, especially at the lower levels. The lack or inadequacy of reliable program data, and limited capacity for critical analyses of program performance negate abilities of programs to meet set targets.
Ode noted that the AAI initiative was proposed as a game changer to fast track reduction of preventable child deaths in Nigeria through an innovative data driven and implementation science approach along the life cycle focusing on continuum of care, targeting high burden states, LGAs, wards and communities with complementary packages of life-saving interventions of health, nutrition, water sanitation and hygiene, and HIV/AIDS.