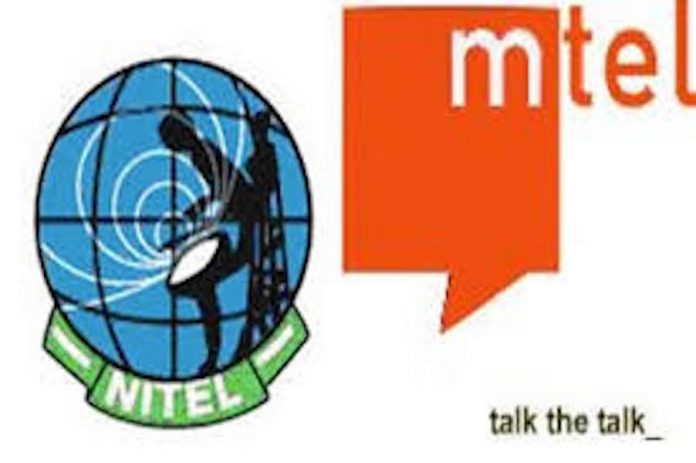 Sunday Okobi and Oluchi Chibuzor
Over 10,000 retired staff of Nigerian Telecommunication Limited (NITEL) and its mobile subsidiary, MTEL, has called on the federal government, through the Minister of Finance, Mrs. Zainab Shamsuna, to intervene in facilitating the payment of their pension to enable them survive the current economic situation of the country.
In a statement made available to THISDAY yesterday, the pensioner said they are pleading in line with verification exercise conducted in January 2018 by the Pension Transitional Arrangements Directorate (PTAD) to ascertain their authenticity for the monthly pension payroll.
A retiree of NITEL, Mr. Samuel Urubusi, who also spoke to THISDAY on behalf of others, said for some years now, they have been struggling to survive without the pension due to them.
"For some years now after the termination of so many NITEL/nTEL staff's employment, we have been struggling to get our pension restored.
"The verification exercise was conducted for over 10,000 retirees of NITEL and its mobile subsidiary, MTEL in January 2018, in order for us to be included in the monthly pension payroll by PTAD."
Urubusi added that presently, 300 NITEL/ MTEL retirees who have been verified have not been paid their monthly pension since October 2018, "which has bestowed several untold hardship on them with the situation of the country's economy.
"NITEL union has forwarded the list of the unpaid 300 retirees to PTAD, yet no payment has been made, and most of my colleagues died while trying to get their pension paid while some fell terribly ill with no money to pay for hospital bills and
drugs.
"Their children were sent out of school as they could not pay their school fees and they find it hard to cater for themselves and their families."
He further appealed to the Minister of Finance, who is also a retired NITEL/MTEL staff, to kindly, as a matter of urgency, look into their plight towards resolving the
issue.
"It is a well-known fact that the government of President Muhammadu Buhari is committed to the payments of all pensioners as he has allocated resources for pensioners, so no pensioner should be deprived of his benefit."