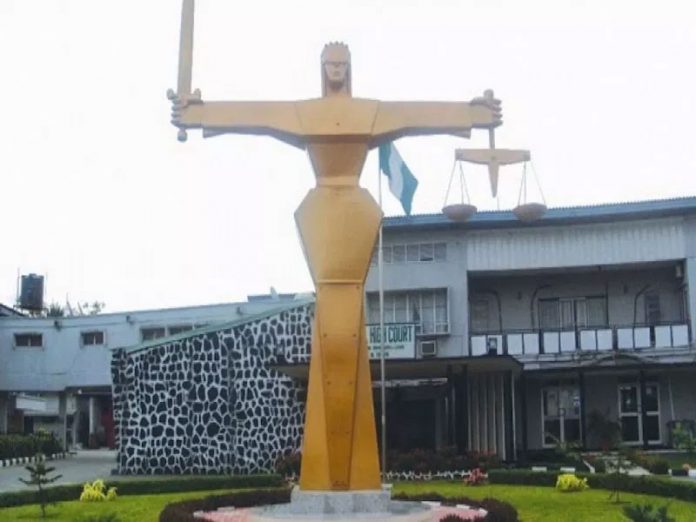 Peter Uzoho and Esther Oluku
A 28-year old man, Timothy Jacob, has been sentenced to six months' imprisonment on a three-count charge of conspiracy, willful and unlawful damage and attempted theft of armoured cables belonging to Eko Electricity Distribution Company (EKEDC) on April 16, 2019 in Lagos State.
According to a statement signed by the General Manager, Corporate Communications, EKEDC, Mr. Godwin Idemudia, Jacob was apprehended by security guards of Lekki Phase 1 while cutting an armoured cable at 21 Hopunu Wusu Street, Lekki Phase 1 on April 14.
According to the statement, the accused was then handed over to officers of the Nigeria Police Force of Mobalaji Johnson Police post in Lekki for further investigation.
Idemudia noted that Jacob confessed to committing the crimes he was accused of and named one Shedrach as his partner.
"A man buys the cables from us," the vandal reportedly said.
Idemudia added that a manhunt was ongoing for the said accomplices who were still at large.
The spokesperson for EKEDC disclosed that the vandal pleaded guilty to the three-count charge before the magistrate, Mrs. T.B Are, sentenced him to six- month imprisonment with hard labour for counts 1 and 2, respectively; three-month imprisonment for count 3 all to run concurrently without the option of fine or community service.
Idemudia advised the general public to stay alert, aware and report suspected acts that could damage electricity installations in their communities as it will help in curbing these illicit acts.