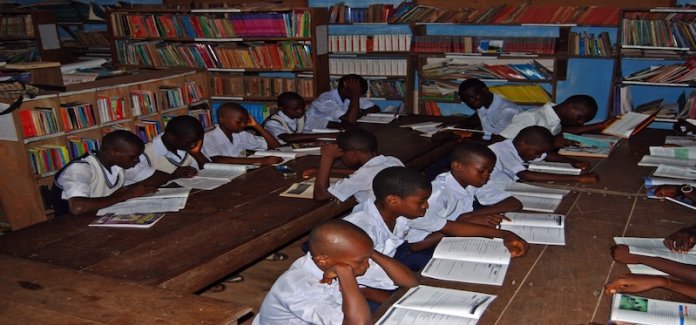 Having made successes out of their chosen careers, the old students of Oraukwu Grammar School in Idemili North Local Government Area of Anambra State, are determined to reunite and give back to the school as it marks its 60th anniversary on April 20, 2019.
Briefing journalists in Lagos recently, the National President, Chief Vincent Ananti, said the event would also celebrate the stellar performances and the entrepreneurial spirit of the old students who have made impactful contributions to the growth of businesses, education, trade and commerce in the country.
"Specifically, Oraukwu Grammar School has produced reputable scholars who have grown in leaps and bounds in their professional careers such as pharmaceuticals, engineering, education, judiciary, entertainment, traditional institutions, art and culture. Many of whom have become very successful men in their prime years."
He identified some of the old boys who have made impactful contributions to the development of the country to include, Igwe Emeka Onuora; Igwe Chinyere II of Oraukwu Kingdom; Dr. Anthony Obiora Chuwuka, Chairman, Green Life Pharmaceutical Company Limited; Chief Charles Odunukwe, Chairman, Colonades Nigeria limited; Chief Patrick Chibueze, Chairman Bolsac International Limited; Professor Emeka Ezeonu, Imo State Resident Electoral Commissioner in the recent election; Prof Anyi Opara; and Ndilibe Amaechina, a serving judge in Anambra State Judiciary and Nollywood star, Bob Manuel Udokwu, among others.
Ananti revealed that the school was founded by the Anglican Diocese of the Niger in February 1959 in Oraukwu Town, with Rev. Canon HDO Chuzie of blessed memory as the founding Principal of the school.
He said in 2010 when the golden jubilee was celebrated, the old boys embarked on a massive infrastructural development by building the principal's house and fencing the school compound for security.
In 2013, he said the former Governor of the state, Peter Obi provided funds to reconstruct one of the houses in the school and in 2014, Anambra philanthropist, Dr. Anex, the Osuofia of Okija reconstructed five out of eight dormitories, while one of the old boys, Patrick Chibueze completed it and provided 100 double bunk beds to make students comfortable.
According to him, a cardiologist based in the United States, Dr. Sylvester Ejeh has decided also to provide desk and chairs for all the classes, which he is currently doing in phases. Sylvester Ejeh and Larry Ezeani are also renovating the ceilings of the school. "Our purpose of doing these is to inspire the young ones to build the legacy and the ideas we would eventually leave behind," Ananti said.