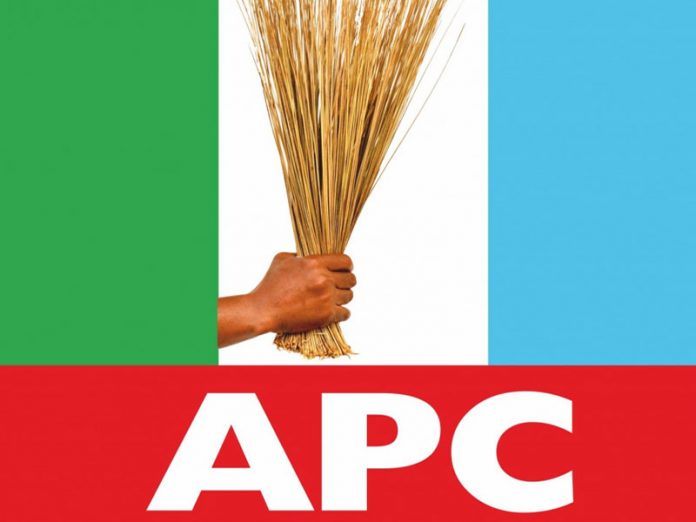 David-Chyddy Eleke in Awka
The All Progressives Congress (APC), Anambra State, Saturday disclosed that it would tour federal projects in the state as a strategy to project the image of President Muhammadu Buhari in the state.
The chapter added that it was working hard to improve the acceptability of the APC in the state with a view to bringing Buhari and the APC to the consciousness of Anambra people.
The acting Chairman of Anambra APC, Mr. Basil Ejidike said this at a news conference he addressed in Awka, the state capital Thursday, saying the chairman would commence a tour of all the federal government projects in the state.
Ejidike said, "We are aware that APC is not as popular as it should be in Anambra. This is because some people have branded us as devils. But we have mapped out strategies to work the party to acceptance in the state.
"One of such strategies is a visit to all the federal government projects in Anambra State, being undertaken by Buhari, and I assure you, there are quite a number of them.
"The tour will enable our people to know what the federal government is doing in their state, and to assess it and also reconsider their position on the President and the APC."
He listed some of the projects, which they will visit to include; the second Niger bridge, the Enugu-Onitsha expressway project, the Nnewi-Amichi-Uga federal highway among others.
He said the vision of the chapter "is to begin now to work ourselves into popularity in the state, with the hope of winning the Anambra governorship election in the near future.
"We cannot afford not to win Anambra State, because we have been in opposition long enough. We want to bring APC down to the level of our people. It is our job to make APC popular.
"That is what we are doing. We will convoke an APC summit in May. We have also scheduled to make a tour of the local government areas to acquaint ourselves with the people at the grassroots.
"We hope that by the time we have done all these, our party will be the party to beat in the state," the acting chairman said.