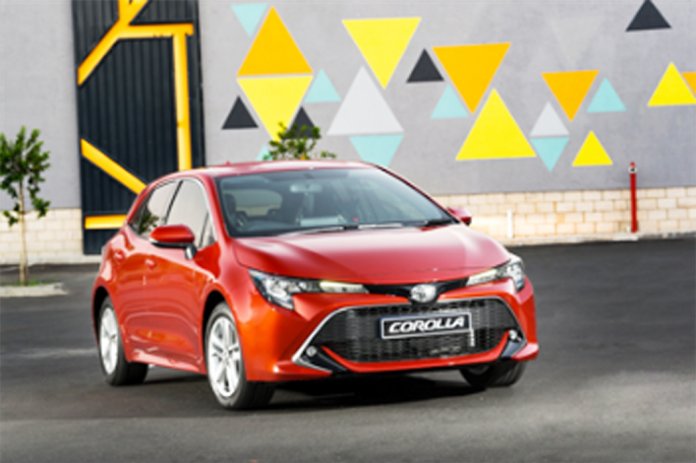 Funmi Ogundare
For her creativity in the art, a year seven student of Shining Star Group of Schools, Abuja, Miss Moyosoreoluwa Tunji-Akeju has emerged winner of the annual Toyota dream car competition, an art competition organised for students between eight and 11 years old. She defeated over 1,000 students that participated in the competition across the country and received a laptop computer and a certificate.
Speaking at the award ceremony held weekend at Toyota Nigeria Limited Office, Lagos, the Head, Corporate Affairs of the organisation, Mrs. Bukky Ogunnusi said the idea behind the concept is to be able to address a challenge and solve it in the area of transportation.
"Generally, we have a concept that is new and exclusive. Everybody is talking about being eco- friendly, so we were looking for something that can help the environment and save the world from pollution and protect the ozone layers. That is the idea and the creativity behind the drawing."
As a way of bringing the creativity to reality, she said her organisation would study the concept, adding, "every product or entity starts with an idea. Such idea is different, it is not something you can do immediately, it has to go through a process which we call the Toyota way. We have to be sure it can work and we have to do a lot of research and other things on that idea; time is also involved before it can become reality."
Tunji-Akeju, who expressed delight about her success, said, "I feel I have achieved something and made my school proud."
She said she was inspired to draw when she saw a man that was scantily dressed on the road during her family's Christmas trip to the village last year.
"I saw a man just tying a piece of cloth on his waist and I had the urge to sew a cloth for him even while the vehicle I was in was in motion. That was how I got the name Toyota sew on the go. I drew a sewing machine car and that was how it started. I feel proud
She thanked the company for providing the medium to express her passion for sewing and arts, as well as the opportunities for students.
Her mother, Mrs. Olaide Tunji-Akeju said: "It's a thing of joy having one's daughter emerging first overall in Nigeria. It wasn't really a surprise. I try to sew a little and she picked the interest from me and she got a sewing machine as a gift which inspired her
She said her daughter is compassionate about helping people and thinks outside the box.
"We normally give out our used clothing to orphanages so she is compassionate about giving people clothes. On our way to the village during Christmas last year, we saw a man that wasn't wearing anything, so she felt how she wished she could use the car to sew while it was moving. She thinks outside the box and she started imagining things and putting it into drawing. She has always been that special child, always thinking ahead of her mates."
The Administrator of Shining Star Group of Schools, Ms. Ofe Imomoh, who expressed excitement about Tunji-Akeju's success said, "we participated in 2014 and came third. We are very happy that this year we came first. Basically we invite students who have interest in arts and drawing which seems to be quite prominent in our school and we are very happy that Moyo showed interest to portray the vision in art for the competition. The dream idea is to design a creative car that can sew.
"The competition took place in a school in Abuja with over 100 participants and a team of judges who made their pick from the three best in FCT and luckily our student came first.
"We are extremely happy and excited because art is something that we are very passionate about in our school. We have won several competitions both national and global and we have a track record of winning art competitions. We are very happy and that makes us to keep developing the art talents of the children aside academics."
Her Fine Art teacher, Mr. Peter Okeke said though Tunji-Akeju has only spent a term in the school, she has stood out.
"As a school, we develop the latent talent in our students in all areas and we have won awards in different competitions. As an art teacher, I put them through when they get stuck."