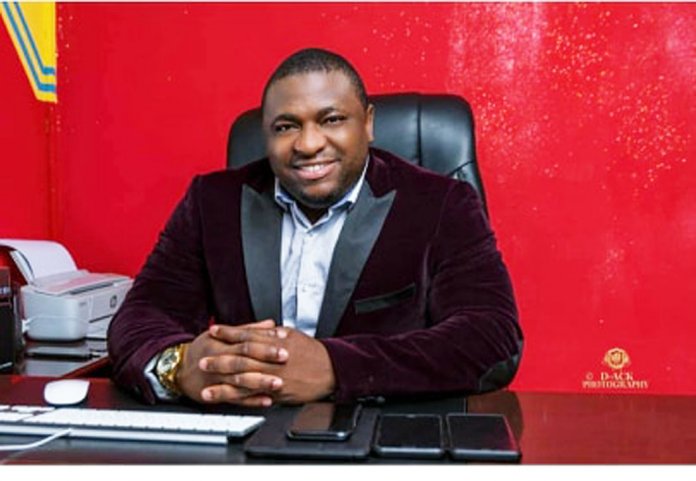 Concerned about the state of insecurity in the country, top businessman Okechukwu Nwafor has taken the challenge of contributing his quota in dealing with the menace.
The U.S. based high –wired gentleman has opened an ultra – modern security outfit; Lion Watch Security in the heart of Surulere, Lagos.
Asked why he decided to go into the security line of business, he said: "There are many reasons why I set up this company. First, my family is based in the United States of America. Occasionally when I talk to my friends or my mother's friends and ask them why they are not going home, you get the same response that it is not safe back home.  Some of them are also scared of investing in Nigeria because they are not sure of their safety. 
The main reason why I decided to open this company is what I experienced myself with my mother's family.
 I came from a medical family and my mother's family members have mansions in Nigeria. Last time we went back home, they had to put my grandmother in a hotel. I was surprised and wondered what the essence of owning mansions all over the place in Enugu, Awka, in the village and wherever else is if one cannot enjoy them.
It boils down to the same thing – safety. The fear is that if one could get access to their mother, she could be kidnapped and the demand for ransom would follow among other unimaginable trauma to the victim. We do not need that in this country.
However, I still encourage Nigerians to come home and stay in places like Lagos or Abuja. Nobody knows them in those places. For someone to kidnap you it has to be from the inside. Kidnapping occurs most times within your circle. 
I opened this company to bring back trust so that people can come to Nigeria without fear of their safety. Nigeria is a good country but we need to work on some areas like safety."
Nwafor who boasts about his well-trained personnel aside his hi-tech gadgets and equipment hinted about the importance of the use of technology in modern security business. He says: "Based on my experience in the U.S, I have learnt that we need technology. 
We need software that enables us know what is going on at any given point or at any situation. We also need to work with local enforcement agencies to make our work easier. We just cannot do it alone. We need their co-operation.  The need of technology cannot be over emphasised. For instance, the pipelines need modern technology for effective surveillance among other sensitive infrastructure.
In all, it is team work. If government should assist us, the country will be safe for everyone."