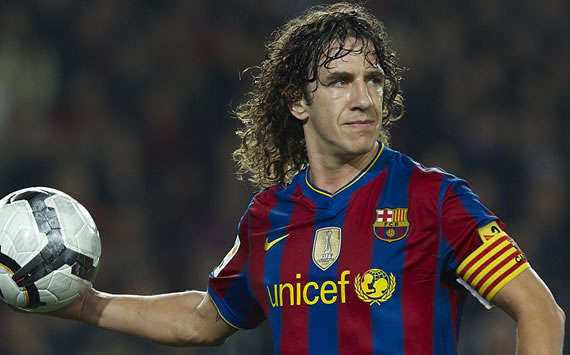 Former Eagles captain Joseph Yobo has revealed that with the crop of talented youngsters in the current squad, Nigeria has all it takes to go on and win the Nations Cup in Egypt later this year.
Nigeria wil Very few footballers are as loved and revered as the former Spanish entre back, Carlos Puyol. A Magician and a "Wall" on the pitch, Puyol had the world at his feet for most of his illustrious career.
For a player of such immense talents, it is no surprise that his footballing career was blessed with numerous accolades, including the greatest accolade in club football – The UEFA Champions League.
On March 27, the news broke that internationally acclaimed beer brand, Heineken will be bringing Puyol to Nigeria as part of its UEFA Champion League Tour between the 16th-18th of April.
The tour will be a three-day experience that will feature exclusive encounters in Lagos and Uyo and a match to be played by select consumers and the Spanish superstar, Puyol.
Football fans were more than excited at the news, with many taking to social media to express their excitement. The announcement, which was made at an exclusive event hosted by Heineken, featured some of Nigeria celebrities who were equally thrilled to hear the news.
Puyol is set to visit Lagos and Uyo in the UEFA Champions League Tour as presented by Heineken.
The details of his activities in Nigeria are still under wraps.
With this year's Champions League in the second round phase, Heineken also announced that it will be partnering with over 100 experience centres to bring the games to fans and consumers across Nigeria.