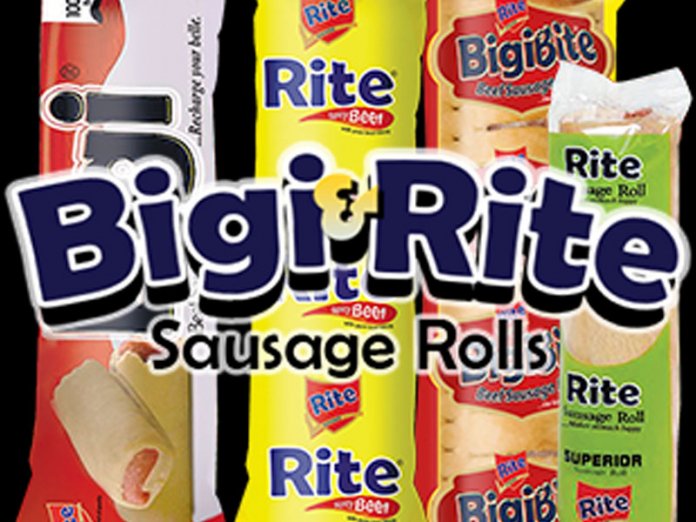 Ayodeji Ake
Rite Foods Limited has rewarded 27-year-old Ugochukwu Ibere, a street hawker of sausages with a well-stocked shop of its products for free.
Ibere had last year in August became a social media sensation for feeding transported prisoners in traffic through the tiny holes of Nigeria Prison Force van with his products for free.
Some of the items gifted to Ibere aside a two-year-rent payment include a generating set, deep freezer, and shop amenities.
Speaking recently at the opening of the store located in Lagos Island, Ibere said his act of kindness was simply from his experience as a prisoner.
He recounted how after the death of his father at 18 years old, from a family of 17 children, meant he has to give up school, became an apprentice, and was later tortured wrongly for stealing.
"My experience of going through several days without food in the prison, legs and hands tied to the ceiling while I was beaten to pulp, was all that motivated my action, the pity I felt for the prisoners that very day stretching their hands for help brought me to tears".
An elated Ibere remarked, "I chose to hawk along that road specifically for the prisoners. I was told that was their route and when I finally saw the truck I could not hold back, as that was the only way I could help. I never did it to get this, I did it from my heart, I cannot thank God enough for what he has done for me."
Facebook user, Denike Ajitena who shared the story of Ugochukwu also could not hide her joy that her post six months ago could change a life.
In her words, "this was beyond imagination. How could he have guessed that his act of kindness would generate such goodwill?! From selling out of a carton in traffic to owing a store! How long would it have taken him to save for rent alone? And the brand new equipment the company put there? And he will even be able to add provisions and general grocery items to the free products."
While thanking Rite Foods, Ajitena challenged Ibere to work harder to become an "importer and exporter" and much more.
Speaking on the donation, Adesewo Joseph Regional Sales Manager Lagos, said the gesture is part of the company cooperate social responsibility in uplifting lives.
Representing the Managing Director, Rite Foods Limited, Seleem Adegunwa, Joseph added that Ibere's story resonates in line with the company's vision over the years across the country in touching lives, 'we are proud of him as an ambassador of what we stand for'.