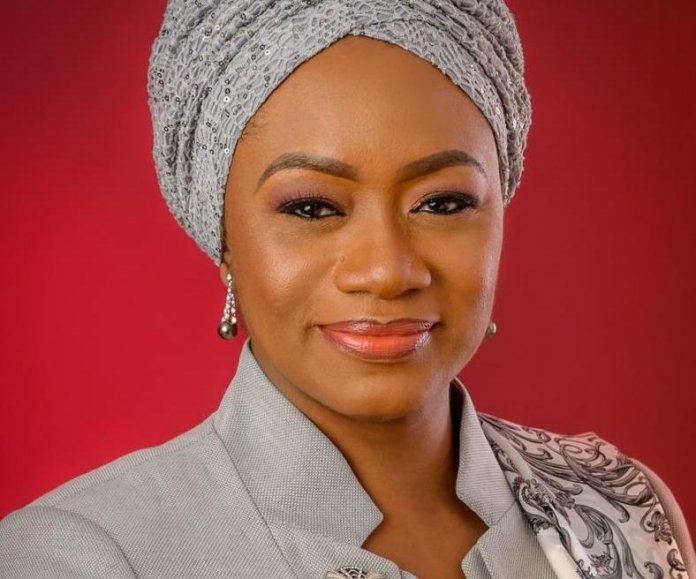 James Emejo in Abuja
The Central Bank of Nigeria (CBN) Deputy Governor, Financial System Stability (FSS), Aishah Ahmad has challenged youths in the country to take advantage of the internet to acquaint themselves with relevant knowledge on financial literacy particularly in the areas of savings and investment returns.
She noted that to create an economy that benefits all Nigerians, as encapsulated by the CBN financial inclusion objectives, the youths, especially students needed to be financially literate, believe in themselves and know the proper ways to earn money as well as understanding what they loved to do.
She spoke when she lectured students of Government Secondary School, Wuse, Abuja, as part of activities to mark the CBN 2019 Global Money Week.
The CBN deputy governor further seized the opportunity to educate the students on the benefits of saving for the future, basic business ethics, risks, among others.
She said: "We need to start to encourage people to bring out their own innate skills and to follow their own path.
"My message to youths is do the right thing, study hard, try and understand yourself, who you are, what you would like to do and see how you can use what you like to do to change the world to make it a better place.
"And it is also about integrity. it is not only about teaching them about money, it is about the fact that as I am trying to get this money, as I am trying to be valuable, I should do the right, I should say the truth and stay away from cheating others as well."
"I think the simple thing is when you earn, try and save and when you save, try and invest. Not only saving in savings accounts, you must invest for you to get more returns, as you are trying to look for the returns, you have to think about risks. There's something about risks and returns. The more returns you expect, usually, the more risks you have to take."
She added: "There's lots of information today online that was not there when I was doing my study and let's talk to people. One of the quickest ways of learning, one of the easiest ways of not making mistakes is to learn from people that have done it before."
Also speaking during the occasion, Director, Operations and Banking Relations, New Life Restoration Humanitarian Foundation (NLRHF), Emmanuel Ofili, said the need to impact on people's lives necessitated its to partnership with the CBN to make a difference in the lives of the young students.
He said: "Young Nigerians need to learn the right things and have the best orientation about life. This can only come by education, orientation and this kind of programme. The young people should open themselves for exposure to teachings that can impact them greatly."
NLRHF's Business Manager, Regina Ijeoma Alabi, said the mission of the foundation was to restore the value and dignity of Nigerians who had been neglected, by giving them quality education.
She said the foundation was on ground to donate some educational material to support the students.
Also, foundation's director of projects, Lemmy Johnson said students all over the country must learn to save from the little monies available to them.