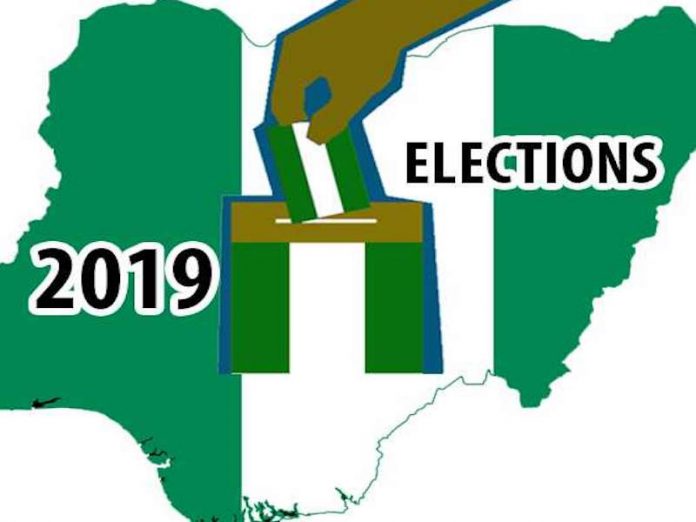 By Bassey Inyang in Calabar
The Election Petition Tribunal for the 2019 Governorship/National Assembly/state Assembly elections in Cross River State held its inaugural sitting in Calabar on Monday with a pledge to be transparent, fair, and firm in handling petitions filed before it.
In making the pledge in its inaugural address, Chairman of the three-member panel of the tribunal, Justice Vincent M. Agbata, advised parties in the petitions filed before it not to attempt any underhand strategy of winning their cases outside the open sitting at the court.
To this end, Agbata warned that the panel will not entertain private or any form of meetings outside proceedings between parties in the open court room.
Agbata, who was flanked by two other members of the panel — Justices Isha Kunda and Abubakar S. Bello, said: "I do not have any agent or representative. I speak for myself, and on behalf of my two brothers in the panel. We have no agents nor representatives. We will not welcome private meetings outside sitting. We will be open, and all meetings should be during the sitting. Do not fall prey to any person that makes such claims in our back."
After the opening ceremony attended by the state Attorney General and Commissioner for Justice, Joe Abang, representatives of the Nigerian Bar Association (NBA), Calabar chapter, lawyers, and political party members, the panel retreated for about 15 minutes before it resumed and attended to eight exparte applications for the granting of order of substituted service from the 30 petitions filed before it.
The eight exparte applications for order of substituted service granted by the panel include those of petitions EPT/CAL/S/01/2019 –Senator Victor Ndoma-Egba and All Progressives Congress (APC) versus Ntufam (Dr) Sandy Ojang Onor, Peoples Democratic Party (PDP) and Independent National Electoral Commission (INEC); EPT/CAL/S/05/2019- Sen. Bassey Edet Otu versus Sen. Gershom Henry Bassey and Independent National Electoral Commission; EPT/CAL/HR/07/2019- Mkpanam Obo-Bassey Ekpo versus Daniel Effiong Asuquo and Independent National Electoral Commission; EPT/CAL/HR/08/2019- Akibe Bassey Ekpenyong versus Rt. (HON) Eta Mbora and Independent National Electoral Commission; EPT/CAL/S/09/2019- Wabilly Nyiam versus Oko-Rose Okojie and Independent National Electoral Commission; and EPT/CAL/HR/11/2019- Rt. Hon. John Gaul Lebo and Peoples Democratic Party versus All Progressive Congress, Dr. Alex Egbona and Independent National Electoral Commission.
Providing facts to journalists about the petitions filed before the panel, the Secretary of the Election Petition Tribunal in the state, Mrs. Josephine Ekperobe, disclosed that among the 30 petitions are two for the governorship elections, one each from Usani Uguru Usani, and Senator John Owan-Enoh, both of whom have filed their petitions as governorship candidates of the APC.
For the senatorial elections, there are three petitions, two from the APC, and one from the SDP.
For the Federal House of Representatives elections, there are a total of eight petitions, six from the APC, one from PDP, and one from ADC.
The state House of Assembly elections attracted 16 petitions, all from candidates of the APC