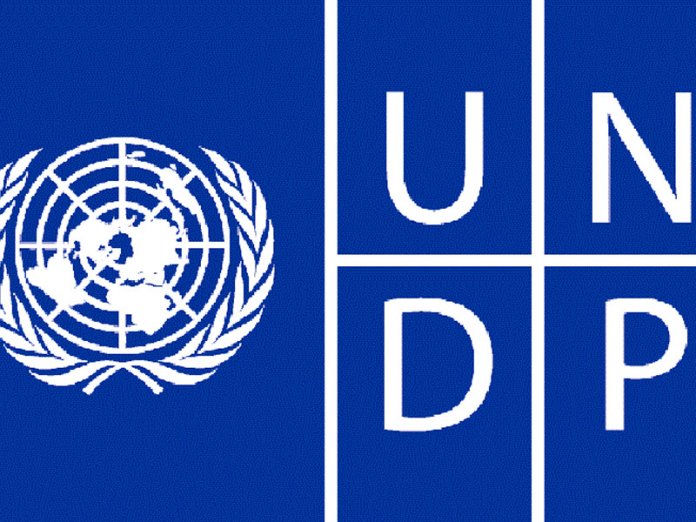 Michael Olugbode in Maiduguri
The United Nations Development Programme (UNDP) and European Union have spent €1.4 million on building of infrastructure in some crisis affected areas of the Northeastern Nigeria.
The fund, €1 million from EU Humanitarian Aid Operations and €400,000 from the UNDP, was expended on drilling of boreholes, building of clinics and drainages as well as setting up vocational training centres and supporting community school projects in the affected areas.
According to a statement issued at the weekend by UNDP, the 20-month project, mostly funded by European Union Humanitarian Aid Operations-DG ECHO, improved the effectiveness of the international crisis response by establishing and availing systematic and critical information on key aspects related to coordinated early recovery interventions for Northeast to Humanitarian and Early Recovery actors.
The statement added:  "Specifically, it improved the effectiveness and sustainability of water resources management in areas of internally displaced persons (IDP) concentration and prospective return in Borno State;  enhanced the social protection of the conflict-affected population in the region through an assessment and piloting of linkages between humanitarian cash-based interventions, community-based social safety nets as well as formal social security systems, and strengthened the coherence of humanitarian interventions and recovery planning through the establishment of a single recovery database informing recovery planning and monitoring in the state.
"Under the project, water needs assessment and water facility review were conducted in areas of IDP concentrations and returnee communities. Five boreholes that feed water from Gumsuri to Damboa, a town that hosts over 20, 000 IDPs in southern Borno were rehabilitated or drilled.  The entire water network in Damboa was also rehabilitated and pipes extended to four IDP camps within Damboa.  This is meant to address water challenge in the camps and provide IDPs with access to safe and portable water for domestic use."
The statement further revealed that in order to ensure sustainability of water networks in Borno State, over 70 Senior Managers, Field Area Managers as well as technical staff from the state Ministry of Water Resources and Rural Water Supply and Sanitation Agency (RUWASSA) were trained to bridge capacity gaps. Twenty eight community members from Damboa were also trained in water facility monitoring and maintenance to ensure sustainability of intervention.
According to it, "Establishment of Village Savings and Loan Associations (VSLAs) were supported as Community-Based Social Safety Nets (CBSSN) mechanism to promote recovery and resilience of conflict-affected people in 10 pilot communities of Borno, Adamawa and Yobe States. This mechanism was established to among other things, reduce dependence of conflict-affected people on humanitarian assistance; enhance sustainable livelihoods through provision of access of conflict-affected people to loan for agricultural and entrepreneurial business initiatives and support community ownership process of economic recovery and development."
It added: "Under this scheme, over 4,000 IDPs and their hosts who are members of the VSLA received revolving soft loans which helped them start or revive their businesses. A grant of over N80million for social fund was provided to the communities by UNDP, while communities complemented the contribution with over N11million."
Speaking at a project ceremony in Maiduguri at the weekend, Head of UNDP North-East Sub-Office, Ms. Mizuho Yokoi, said: "Due to the findings of the assessment, UNDP with the Ministry and funding from ECHO established a recovery database to enhance coordination of recovery interventions.
 "Twenty seven data collectors and five data assistants were identified, trained and engaged to collect existing data on recovery intervention activities in 24 accessible local government areas out of 27.