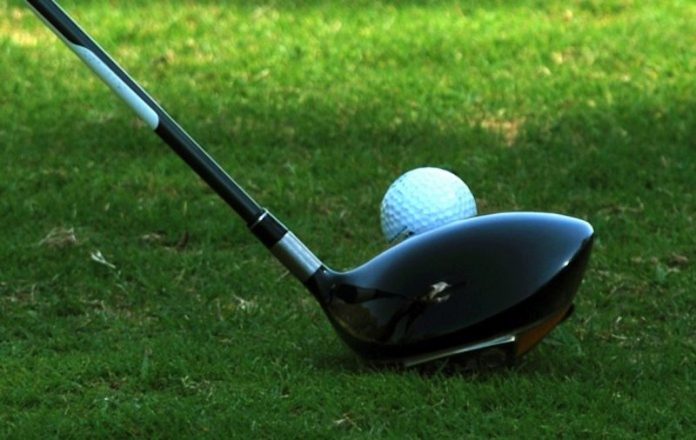 Twenty-handicapper, Tony Okwoju has won the 2019 Daniel Ogechi Akujobi Memorial Golf Championship concluded on Saturday March 30th, 2019, at the Golf Section of Ikoyi mClub, 1938, in Lagos.
Okwoju, said the win was very emotional for him as he has followed the Charity event since inception and has been a great supporter of the course the DOAM Foundation was set up to do.
"It is interesting that things came together like this for me. I have always believed in the cause that this foundation was set up and I am one of the biggest campaigners for support for it. It is emotional for me to have this win" he said.
He shot 71 net to upset the field that paraded more than 150 golfers at the one day competition, D. Mayer and S. Camatelfinished in second and runner up spot respectively at the even, they returned 73 and 74 respectively at the charity event.
This year's tournament is heavily backed by an impressive lineup of Individual and Corporate Donors/Sponsors including PricewaterhouseCoopers, Diamond Bank Plc, ARM Pension Managers, Radial Circle Group, Zenith Bank Plc, Providus Bank, Channels Television, Silverbird Television, Grand OAK, Cappa & D'Alberto, SPAR (Park N' Shop), ExxonMobil, Fidelity Bank Plc, Victoria Crown Plaza, LG Electronics, Ikoyi Club 1938, Raddisson Hotel, and many more. 
Chairman DOAM Board of Trustee, Professor Obinna Chukwusaid, the foundation has been with highest corporate governancein place to help put funds donated to judicious use.
"We have reached over 79, 000 people in nine years of operation, and with support of donours and sponsors we hope to raise the bar for number of indigents we reach this year" he added.
In the ladies category, Angela Adegboyega set the pace with 73 net score leaving N. Moka and Julianan Allangenyi to the pick the second and third place respectively.
Peter Ebe-Spiff placed won the men's gross prize while Rita Okafor won the ladies gross and Wahab Feshitan, who shot 76 net to pick the veteran's prize.
About DOAMF
The Daniel Ogechi Akujobi Memorial (DOAM) Foundation is a charitable, humanitarian, and non-governmental organisationestablished in 2007, in memory of Master Daniel OgechiAkujobi (1992-2005) who died from injuries he sustained in a fatal highway accident on his way back to school along the Lagos-Ibadan expressway, Ogun State, Nigeria. He was the only son of his parents.
Since its establishment, the Foundation has offered scholarships to a number of vulnerable but intelligent students in educational institutions within the country and donated Sickbays, Libraries, Lavatories to schools across Nigeria. It has also undertaken various life-improving programs including de-worming of children, free medical screening and treatment, mentorship, educational, nutritional and psycho-social support to children and youths.
The Foundation provides a platform to inspire and positively affect the lives of the most vulnerable. 
Since inception, over 79,000 lives have been impacted through the Foundation's programmes.