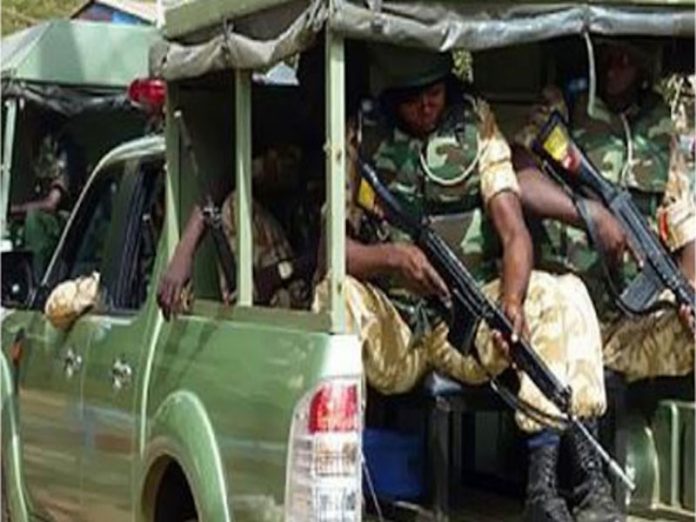 By Emmanuel Addeh in Yenagoa
The leadership of the Joint Task Force (JTF), a special security outfit fighting criminalities in the Niger Delta region, has disclosed that some of its operations led to a huge increase of daily oil production from 900bpd to over two million currently being produced.
Commander of the JTF, Operation Delta Safe (OPDS), Rear Admiral Suleiman Apochi, who spoke when he received an  award of excellence from the Northern Youth Council of Nigeria (NYCN), in Yenagoa, noted that when he took over more than two years ago, militancy and vandalism had cut oil production by about a third.
The military commander maintained that due to the strategies adopted by the security outfit, vandalism of oil pipelines had reduced considerably and relative peace had returned to the region.
He added that he agreed to accept the award of 'Shield of the Northern Youth' after the NYCN wrote the Chief of Defence Staff, Gen. Abayomi Olonisakin, who in turn urged him to receive it.
Speaking about the strategic importance of the Niger Delta and the need for peace in the region, Rear Admiral Apochi urged the youths to embrace peace , noting that development can only thrive in an atmosphere of peace.
" The military has done the good job of keeping the nation one. By the time we took over the leadership of this operation, oil production in the country was about 900,000 bpd.
"As it is today, due to our activities, which has provided the enabling environment for business to thrive, oil production is now above 2.2 million barrels per day.
" This is about the third of these awards I am getting, so I take this on behalf of my colleagues who jointly agreed to work together to achieve this" he said.
He added: "Those who know me, know I don't like publicity. It is for my work to speak for me and allow people do the accolades".
Apochi added that by the award, himself and those under him were more challenged to do more to protect the federal government assets and oil installations in the Niger Delta.
" We promise to remain committed. We are challenged to sustain the tempo of our operational activities which will continue to put pressure on all illegal activities here so that the environment is safe for business to thrive.
" As I said, the production level was very low, but due to the effectiveness of our men, everywhere is now calm and our efforts have paid off" he said.
In his comments, National President of  the NYCN , Isah Abubakar, who led the delegation, said the organisation was inspired by the giant strides made by the commander in returning peace in the Niger Delta.
Mr Abubakar urged the Commander to find a way to reach out to his colleagues in the northern part of Nigeria due to the pervasive insecurity in the region, noting that kidnapping was fast becoming a huge business in the north.