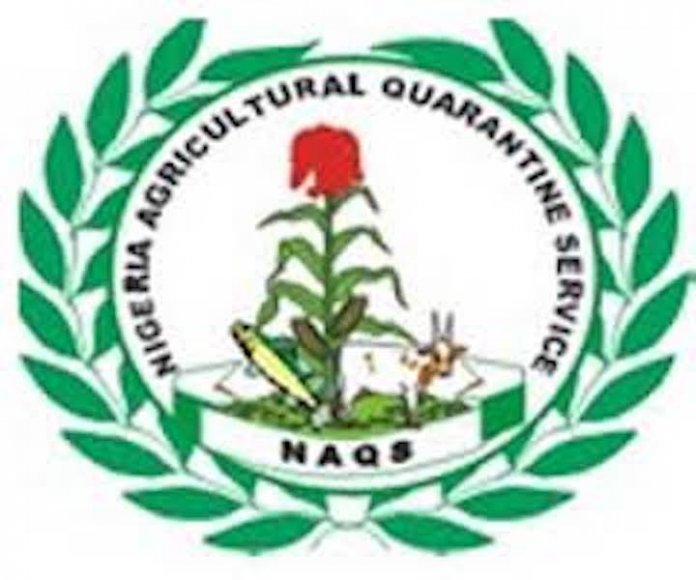 Kasim Sumaina in Abuja
The federal government has been urged to slash quarantine tariff on farm produce as a way to encourage exports of agricultural produce in the country.
The call, made by exporters in the Airfreight business in Abuja, attributed the outrageous quarantine tariff under the Ministry of Agriculture as one major factor hampering the exports business in the nation's capital.
The forum appealed to government to address the bureaucratic tendency and the high tariff demanded by the Nigerian Agricultural Quarantine Service (NAQS), responsible for issuing clearance for agro exports/imports, issuance of certificate for the passage of agricultural plant products into or out of the country.
Chairman, Airfreight forum, Mr. Sunday Akintunde, while speaking to the press recently in Abuja, lamented that, the cost of exporting in Nigeria was too high which discourages exporters.
He said exporters prefer to carry their goods to Ghana and export same with Ghana label to other parts of the world, thereby growing the Ghanaian economy.
Akintunde, while enumerating the challenges, said: "one of the major problem is the cost of exporting cargo and any businessman that wants to do business has an interest which is return on investment."
He added that, bureaucratic bottlenecks within government agencies, inspection agencies like those in charge of issuing form CCI (Certificate of Capital Importation) was nothing to write home about.
Stating that government needs to review its policies, he noted that, "there are a lot of bottlenecks, the world is changing, so much time is wasted on Manuel documentation."
Similarly, Mr. Lanre Akerekan, from National Association of Government Approved Freight Forwarders (NAGAFF), said quarantine services charges N5,000 per kilo of any farm produce which was outrageous.
According to him, "The major goods that is exported out of Nigeria, majority of them are foodstuffs which is being regulated by quarantine service but their tariff now, one kilo is N5000 and you have a weight of 200kg, if you multiple that 5000 by 200kg how much will it give you?
"The whole 200kg will not cost you more than 20,000 from the market especially in the case of yam, how much will you pay to now clear it."
He stated that this alone was one of the major challenges discouraging farmers from going into export business, "because you will end up paying so much charges without profit," he lamented.