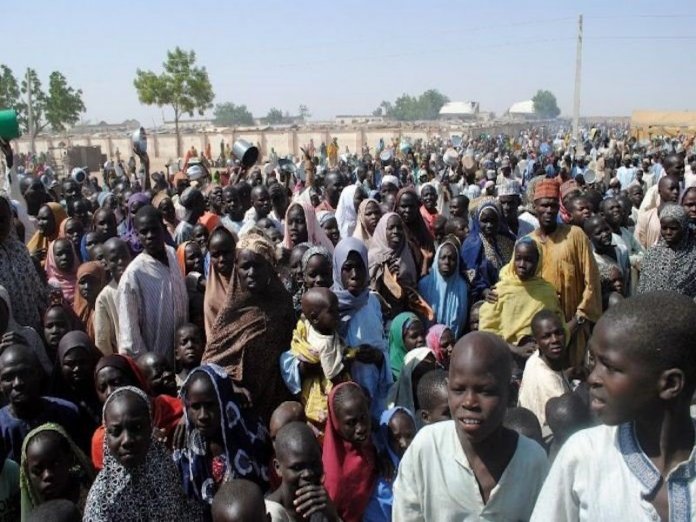 Francis Sardauna in Katsina
The Nigeria Customs Service yesterday donated 6,725 bags of rice to 97 orphanage homes and internally displaced persons (IDPs) camps in Katsina and Kaduna states.
The service donated the relief materials following the directive by the federal government, directing it to distribute contraband to the IDP camps and orphanages, among others.
Distributing the relief materials to the beneficiaries yesterday, the sub-Committee Chairman, Mr. Yakubu Salihu said other donated items include 3,401 kegs of vegetable oil and 1,259 bags of sugar.
He said the disbursement was aimed at brining succor and ameliorating the suffering of orphans and IDPs across the 36 states of the federation and the Federal Capital Territory, FCT.
Salihu said some of the items also distributed includes 6,780 pairs of rubber shoes, 877 bales of second clothes, 90 rubber slippers, 2,758 used shoes, 2,004 cartons of spaghetti and 783 packets of macaroni".
He, however, said the committee under his watch was discharging its obligation as enshrined in the presidential directive to ensure that the items are given to only certified and recognized orphanage homes and IDPs.
Salihu added that the allocated items "are escorted with landing certificates, which must be signed by operators of the homes upon receipt of the items. This is to ensure that all allocated items get to intended recipients.
"We have our own way of identifying and verifying such homes or groups that qualify for the ongoing distribution. We are determined to ensure that those that fall within our mandate get these items in a transparent and acceptable manner,"
He warned those he described as unpatriotic elements who are banking on the ongoing exercise to collect documents from orphans and IDPs supposedly for the committee to desist from or face the wrath of the law.
"For the avoidance of doubt, the service has not permitted any person or organisations to contact orphanages, IDPs or indeed any vulnerable group on belief of the committee. So, anyone found wanting would be punished accordingly".
The sub-committee chairman of the exercise said the gesture would make significant impacts in the lives of orphans and IDPs and as well complement Federal Government quest of alleviating the plight of the less privileged citizens.