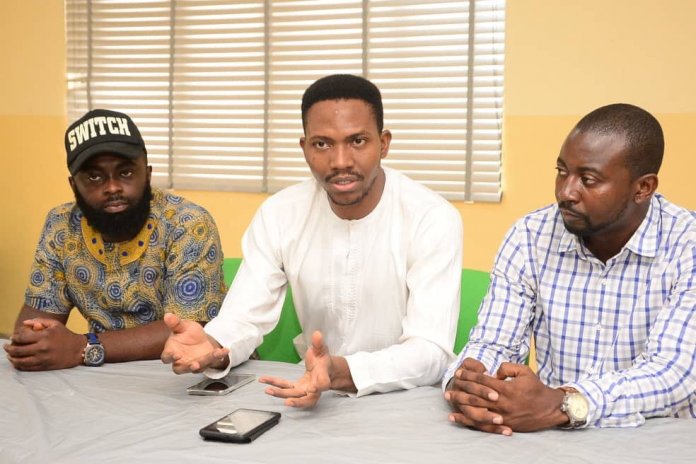 By Sunday Ehigiator
With the theme, 'To Love a Woman', Yeye Cabaret; a leading platform for celebrating mothers in Nigeria, is set to hold its sixth edition of Mother's day celebration on Sunday, March 31, 2019.
The program which is scheduled to start by 6pm and last till 8pm, will be holding at Havilah Events Center Plot 6, Chief Yesuf Abiodun Street, Oniru, VI, Lagos.
Addressing journalists on the event, the Curator Executive Producer, Yeye Cabaret, Mr. Ogundipe Ayodele said it is a mother's day event which they have been hosting for the past five years.
According to Ayodele, "this is the sixth edition. It was designed to be the highlight of mother's day. It is the go-to destination of mother's day.
"What inspired Yeye Cabaret was about six years ago when on a mother's day, mum showed me a gift that she was given in church and that was it. And I was wondering within myself if there was an occasion or mother's day event one could take his or her mum too, and there wasn't really anything out there, and that was what brought about this idea.
"So over the years, we have grown from a showcase of about 60 people to 400 participants. What we aim to achieve is to make Yeye number one mother's day plan. Such that we have a slogan that say's 'Think Mother's Day, Think Yeye Cabaret'.
"On that day, what we have is a lineup of activities; so apart from the red carpet, we have a photo-book where you and your mum or sister can take pictures with the props and put up on instagram. Then we have the mini-shopping experience.
"The question here is, what are you doing for her on a mother's day? A lot of people are not quiet sure of what they are doing for their mum or that other special woman on a mother's day. Some would give us answers that they will take her to the cinema to see a play, or to a restaurant, or take them shopping.
"So, all those answers are the things we put up together that make up the idea for the day. So we have the shopping experience were we invite vendors to showcase their wears. And the beauty of that is, it gives them the opportunity to engage with their direct market; mothers. So we have people who are into jewelries, hat making, food, beauty products e.t.c.
"The main event itself is a production. So we have theater, music, spoken words; performing arts essentially, which are all live. And after the production, we have the highlight of Yeye Cabaret which is the 'Iya Ni Wura' segment. Iya ni Wura means mother is gold in Yoruba language. And what happens is that there is a surprise tribute to a mother in the audience.
"The theme for this year's event is 'To Love a Woman'. The theater, music, ambiance and the entire experience come Sunday, March 31, will be about how to love a woman. To participate, Just get a ticket for regular, VIP or Deluxe at N5,000, N10,000, and N20,000 respectively at Afritickets.com."