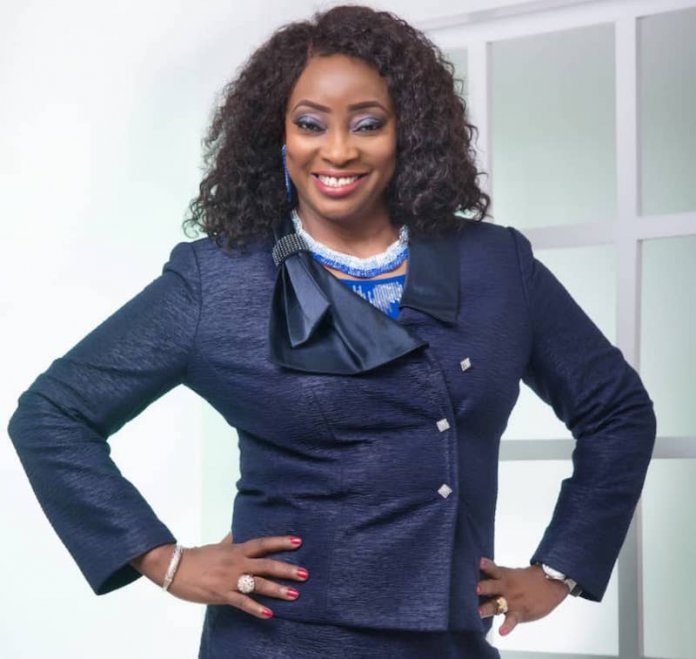 Mrs. Patience Maseli retired from the Department of Petroleum Resources as the first female deputy director of Upstream Division after 35 years of meritorious service. The first child and daughter of Mr. and Mrs. Matthew Akpokene, Maseli holds a Bachelor of Science degree in Botany from the University of Benin and a Master of Science degree in Petroleum Geology from the University of Port Harcourt, Nigeria. Although an Amazon in the oil industry, Maseli who operated in a male-dominated terrain, had to work twice as hard to break the glass ceiling in order to reach the pinnacle in her career. Now a consultant in the industry, the highlight of her career was the christening of a drillship West Capella in South Korea, which has her name inscribed on it. In this interview with MARY NNAH, she laid bare her sojourn in the industry. Excerpts:
You recently retired from the Department of Petroleum Resources after 35 years of meritorious service, how do you view retirement?
I am retired but certainly not tired. I am still full of energy and have a lot more to contribute to the petroleum industry. For now, I will like to take a break and get recharged for the next phase and catch up on things I could not do because of my hectic work schedule. I am also spending time with my family who are spread all over the world.
Can you talk about your childhood and the role your parents played in your accomplishments?
I am from Ibrede town located within Ndokwa East Local Government area of Delta State. Ibrede community originally was situated in Isoko North Local Government Area but was relocated to Ndokwa East LGA arising from boundary adjustment using the River Niger. Ibrede community belongs to Isoko tribe. However, I didn't grow up at home. My parents lived and worked in Benin City for the most part of my early years, and as such primary, secondary and tertiary education was acquired in Benin City. I had a beautiful childhood, especially coming from a background where both parents were educationists. That meant we had to study a lot especially after school hours and as the first child of three siblings and in particular, the only female, a lot of attention was focused on me to ensure I was well groomed both domestically and educational wise for the future. My parents indeed provided a good foundation for me, which shaped me, the outcome is the accomplishments so far.
How did you get into the Oil and Gas Industry? Tell us about your journey so far and especially in the Department of Petroleum Resources (DPR)?
My journey into the industry began in 1982 after my graduation from the University of Benin. I was deployed to Rivers State for the mandatory National Youth Service Programme. My primary assignment was in NNPC, Research and Development Division, where I worked as a palynologist within the geology laboratory.
My performance earned me employment into the organisation in 1983 and I was deployed to the Petroleum Inspectorate Division in which today is the Department of Petroleum Resources (DPR). With a career spanning 35 years, through diligence, hard work, and grace of God, I rose through the ranks from Petrophysicist in 1983, Senior Geologist in 1992, Chief Geologist 2003, Assistant Director 2006 to occupy the position of Deputy Director and Head, Upstream in 2017 up till November 2018 when I attained the mandatory retirement age. Upon my promotion as an Assistant Director in 2006, I was responsible for the Resources Management Branch of the Upstream Division of DPR. In 2014, I was redeployed to the Exploration Branch and also doubled as the National Data Repository (NDR) where all oil and gas industry data is kept in safe custody. It's actually called the Industry data bank. One of the remarkable achievements is that under my leadership the standard of the facility was raised to international standard. In 2015, I was thereafter deployed to the Domestic Gas Obligation Branch of the Gas Division to strengthen the regulation and monitoring of the domestic gas sector.
During this period, the domestic sector went through a commendable level of gas revolution in alignment with the seven big wins programme. This gave rise to the Nigerian Gas Flare Commercialisation project, which will be a big leap towards actualising the flare down programme by the Petroleum Minister.
Having effectively established the Domestic Gas Branch, I was then redeployed to Head the Upstream Division in 2017. Within these periods, I have represented DPR in many forums, locally and internationally – Norway, France, UK, US, South Korea, Italy etc. It's been an interesting experience. You can say for sure that I have done extremely well as a geoscientist in a male-dominated field. I also pioneered alongside other women and served as the first steering committee chairperson for Women in Geosciences and Engineering (WiGE).
What challenges do women in that field face and how were you able to surmount them to get to the peak of your career?
To get to the peak in a male-dominated industry, glass ceilings have to be broken down. When I was recruited, women hardly went to the rig because the infrastructure was not gender sensitive and we were relegated to the office, this was disadvantageous as young Engineers and Geologist were expected to be in the field and build capacity.
We pushed for the change and today women are in there with the men. The modern rigs have been built to accommodate both genders. Also getting a female mentor was a challenge since the women were few and I had to cope with challenges of having male mentors. Women had to work twice as hard as the men to get to the top. That was tough because as a woman you had to take care of the home as well. So, there is no doubt that women must work hard for relevance in male dominated field. So, I was at the drilling site when Shell's Agbada 59 and 60 wells were drilled and did one week on and off in the late '80s. That experience helped me a lot in my career. Navigating to the top required hard work, DPR sent me on several training programmes locally and internationally in addition to self-development.
I belong to several professional bodies like the Nigerian Association of Petroleum Explorationist ( NAPE) where I am a fellow, Nigerian Mining and Geosciences Society (NMGS),American Association of Petroleum Geologist (AAPG) and Society of Petroleum Engineers (SPE). A lot of capacity is built from participating in the technical meetings of these associations and attending international conferences as well.
What is your advice for women aspiring for the field? How can they navigate through the male-dominated and challenging endeavour?
For students in secondary institutions, they have to take some of the STEM subjects. Those already in the field, I will advise they must be hardworking, professional, focused, dedicated and committed and also develop themselves without relying solely on the organisation. They should make their voice heard, contributing at meetings, putting their opinions across and not allow themselves to be relegated to the background.
How do you intend to transfer your experience to the younger generation?
I have mentored many females both in DPR and the wider industry. I have given talks at women events in the industry on how to progress in their career and achieve a work-life balance that was why I joined in forming WiGE because few women ascend to top management positions in this industry. Its objective is to assist women to navigate their careers to the top. WiGE is affiliated to NAPE and at the annual conferences, there is a side event where both young and old participate. We bring in motivational speakers drawn from and outside the industry to educate the young ones. We have achieved a lot since we were established over five years ago. We also plan to visit secondary institutions to guide female students on choice of subjects if they plan to join the industry
You hail from the Niger Delta area. Tell us how you have been able to empower the women in your area?
In my personal capacity, I have granted educational assistance to students both males and females within my community. I have paid for the training programme for some students in Federal University of Petroleum Resources Effurun (FUPRE) in Delta State. Companies operating in those areas were also advised to grant scholarships to students from the Niger Delta as well as employ the skilled and unskilled.
What would you say is your secret for the smooth balance between family and work, seeing that you have excelled in effectively managing both?
I would say effective planning, family support especially from my spouse, my mother, domestic wards and God's grace.
Some say life begins at 40, others say 50, but for you, it seems life begun at 60 because you still look young and energetic It takes a lot of discipline to be healthy and fit. The secret lies in eating fresh foods, fruits, and vegetables, exercise, avoiding frizzy drinks and packet juices, active for God, for instance, I have been singing in the choir right from primary school till date from Church of God Mission – the late Archbishop Benson Idahosa's Church, and the Redeemed Christian Church Of God, Promised Land Parish, that brings a lot of refreshment to the body. I am also happily married, that takes a lot of stress off me.
What about fashion sense?
It was inherited from my father of blessed memory. Singers are usually stylish too, that put together and having very good designers projected my fashion.
What next after retirement?
Mostly consulting and taking care of my grandchildren; living a relaxed life, exploring the world and places which hitherto I couldn't see. Above all to continue with the service of the Lord.