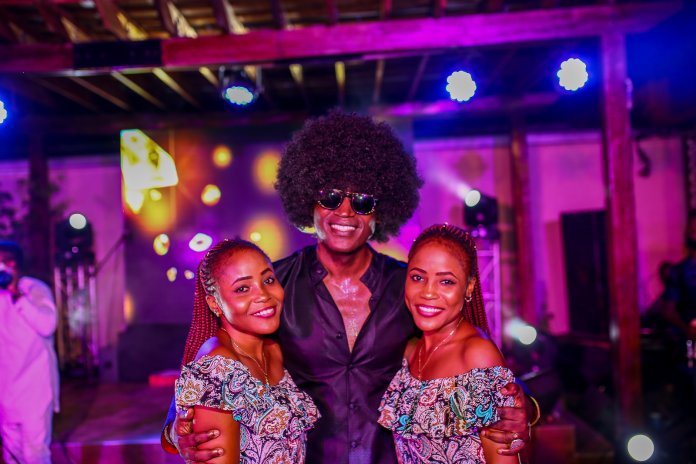 By Vanessa Obioha
Twins has always been a cultural phenomenon and no one understands this better than the alternative folklore artiste Ibejii. A twin himself (though his other half is late), the charismatic singer coined the Ibejii Day concert to celebrate the uniqueness of twins.
Through publicity messages, an impressive number of twins turned out at the concert venue, The Ethnic Heritage to mark the day.
Known for his folkloric attributes, guests were invited to sit on the colourful mats as the concert picked momentum.Opening the floor was the poetic icon – Akeem Lasisi who serenaded the fans with tuneful ewi in Yoruba dialect. Wale Wall soon followed suit with his mesmerizing guitar skills to further take the swayed audience on a journey of extraordinary goodness.
Refreshed by Guinness Africa special, the audience could not get enough of Ibejii's extraordinary art of skilful storytelling embellished with folklore, metaphor and vernacular. He explored traditional Yoruba folk, jazz, dance, RnB, Juju among other genres, entertaining fans with numerous hit tracks across his studio albums among which were 'Eda', 'Aye', 'Itiraka', 'Solape', 'Ife', 'Bamidele' among others.
Once in a while, he walked into the crowd, serenaded a twin and often times encouraged them to share their own stories.
For his last performance, Brymo Olawale joined him on stage to perform 'Omo Buruku'.
Since he made his debut in the music scene two years ago, Ibejii has continued to ride on a wave of success following its carefully written script of mystery persona. His released his third offering in just over a year, 'Tribal Marks', to critical acclaim. The music star is poised to revive the art of folklore storytelling through his music.