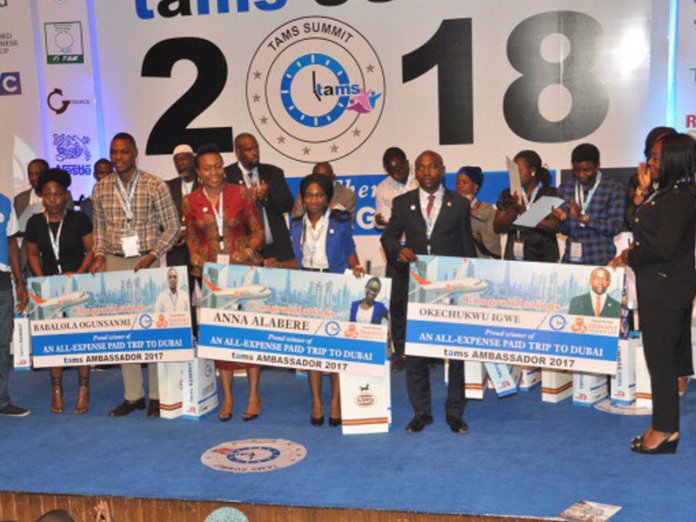 Sunday Ehigiator writes that the Time Management Summit, a social impact initiative that promotes accountability of time and resources in the work space, has provided a platform for critical discourse about issues that enhance the workplace
The Nigerian labour force is one of the most diligent, yet one of the least appreciated groups in the country. Unlike labour forces in most other societies, the Nigerian workforce works under some of the most difficult conditions conceivable. Many work in some ungainly environment and are often overused and yet they are expected to produce results. Interestingly, they do produce some outstanding results.
This unseemly situation is possible because there is hardly any protection for them under the law. To be sure, there are labour laws in operation in the country (Labour Act; Factories Act; Employees Compensation Act, etc), coupled with the fact that Nigeria is signatory to the International Labour Organisation (ILO) rules governing labour relations. But these laws are hardly ever adhered to or enforced, even when it is obvious they are being flouted by business owners and governments.
A case in point was a factory in Ikorodu, Lagos that was gutted by fire in the night some years back and many of the factory workers were burnt to death. It later came to light that the Indian owners would lock in the factory workers and go home for the night. So, the workers were locked in overnight. When the fire started, the workers tried but couldn't force open the factory's heavy storm doors. That is an example of some of the inhuman conditions under which some Nigerians work.
It is not uncommon to find an average worker in Nigeria working 56/60+ hours a week as opposed to the ILO recommended 40-hour week and with hardly any compensation for the extra manhour he/she is compelled to put in. One finds a workforce that is not adequately tooled yet constantly pressured to deliver results or for non-performance and punished.
The recent minimum wage issue is one example that even government is often complicit in denigrating workers. It took close to two years of serious arm twisting and face-off before government agreed to raise the minimum wage from N18,000 to N30,000. The old minimum wage subsisted for close to 10 years despite commitments by government in 2010 that the minimum wage would be reviewed every five years.
The minimum wage scenario is emblematic of what goes on even in the private sector, where in some places workers' remunerations are never increased, yet the workload keeps increasing yearly. So, over the 10-year period, the purchasing power of the average Nigerian worker diminished in line with rising inflation rate because his salary remained stagnant.
Right Tools
While productivity may be considered high in Nigeria, considering the extenuating circumstances, it can be far greater than what it currently is if Nigerian workers are provided the right tools and given the right kind of encouragement. It has long been established that there is a correlation between productivity and society's advancement.
"Productivity is indeed the most important determinant of socio-economic growth, wealth creation, employment generation and overall improved standard of living. Indeed, no nation enjoys a standard of living higher than its level of productivity," says the Minister of Labour and Employment, Dr Chris Ngige.
This is quite true. And today, in many societies, there are deliberate steps, through trainings, through exchange of ideas with other countries, through innovations, through recognitions and awards, and most importantly through regulations, taken to constantly empower their workforces to make them consistently highly productive.
Time Management and Productivity Summit
SB Telecoms, an ICT company based in Lagos, is one organisation, however, that is working to change this unseemly narrative about the work ethics in the country. The ICT company is seeking to make an appreciable change through its widely acclaimed yearly Time Management and Productivity Summit (TAMS Summit).
The summit is a social impact initiative that promotes accountability of time and resources in the Nigerian work space. TAMS Productivity Summit is a platform for critical discourse about issues that enhance workplace and national productivity. It underscores the interrelationship of elements such as time management, employee performance and workforce productivity and their impact on operational efficiency vis-a-vis resource optimisation and service delivery in all sectors of the economy.
This year's summit will be the fourth in the series, which has been hailed by Human Resources Managers, employers, employees, and other stakeholders for its recognition of the contributions of Nigeria's labour force to economic development and for its far-reaching impact in galvanising a resilient labour force.
Little wonder the Founder/Chief Executive Officer of HealthPlus, Mrs Bukky George, said "the summit is timely and a welcomed development."
The Chief Executive Officer of SB Telecoms, who is also the chief architect of the TAMS workforce management solution and convener of the summit, Mr Afolabi Abiodun, said: "Our dream of a great Nigeria is achievable when we all invest in human capital development by creating a team of change agents".
He added that "the TAMS Ambassadors are imbued with the change culture where they influence their immediate workplace and the larger community to achieve a Nigeria that truly represents our heritage and our future."
Review
The 2018 edition of the summit focused on youth engagement and empowerment in corporate and public workplaces as a catalyst for national growth. Headlined by founder of LEAP Africa, Mrs Ndidi Nwuneli, the 2018 edition featured prominent Nigerians and foreign nationals who contributed to the panel discussions. Among dignitaries who participated last year were Mr. Andrew Gbodume of MRS Oil; Mrs. Emily Liggett of the Stanford University; Prof Adebayo Ninalowo, Pro-Chancellor, Lagos State University, LASU; and Mr. Fola Tinubu of Primero, among others.
The uniqueness of the summit is the fact that productivity is not only discussed, it is equally rewarded. The 2018 Summit conferred the prestigious TAMS Ambassador recognition on the top 50 employees out of about 50,000 in over 1,200 organisations in Nigeria that participated. Three outstanding employees were rewarded with an all-expense paid trip to Dubai last year.
Pathway to Growth
This year's summit, themed Charting Nigeria's Path to Growth: Playing by the Rules of Work, Wealth and Wellbeing, will hold on May 16, 2019 at the Muson Centre in Lagos. It is billed to be more engaging and robust. Issues that will occupy the front burner will include workplace disruptions occasioned by advancements in technology such as deployment of robotics, artificial intelligence, virtual reality, etc.
Reward
The summit will also be celebrating more Nigerian workers through its Nigerian Employee of the Year Award (NEYA) and the newly introduced Nigeria's HR Manager of the Year award, in recognition of the crucial role HR managers play in creating enabling workplaces for employees to contribute to the success of the organisation and grow their careers. The top three nominees in each category will enjoy an all-expense paid trip to Dubai and Abu Dhabi, in addition to other fantastic prizes.
Time Management Software
Pivotal to the summit is the time and access management software developed by SB Telecoms, an easy to use workforce management tool for Small and Medium-scale Enterprises and large corporations alike, with functions such as remittance, appraisal, shift, leave and payroll management at the fingertip of business owners.
Abiodun said of the software, "TAMS has made a positive impact on our client organisations and business owners who have seen a significant rise in employee punctuality and productivity." According to Abiodun, "When we set out to develop a home-grown human resources management solution, it was informed by our commitment to help SMEs achieve their potential, seeing that they employ over 80 per cent of Nigeria's labour force."
TAMS Summit is one initiative that is determined to redesign the nation's workplace ethics, relations, and productivity for sustainable economic growth and development. This needs to be commended and supported by all stakeholders.