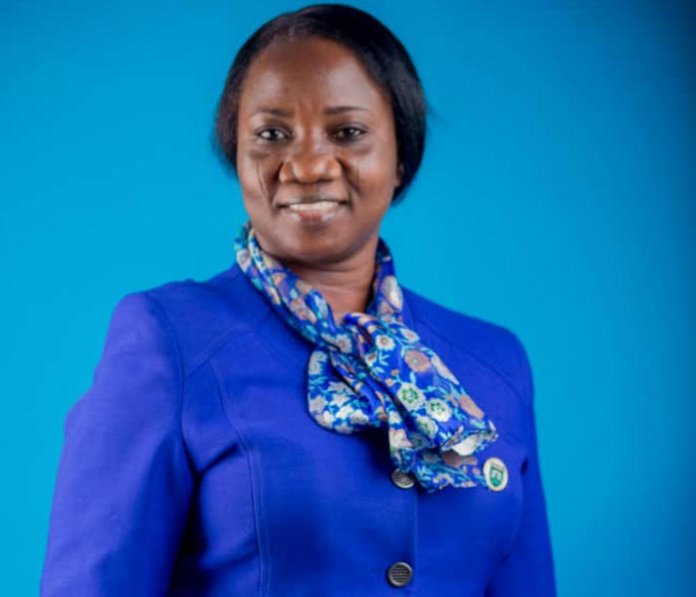 Mrs. Adeola Oyeniyi is the Education Director, Citacard School, Magodo, Lagos, she explained to Funmi Ogundare why everyone must work together to bring back the Nigerian value system; and the need for the government to come up with laws that would ensure that pedophiles face death penalty
Why your interest in education?
I have been in the school system for almost three decades now. I started off as a class teacher and as a management staff in other schools. I have always had the interest of children at heart. Initially, I never thought I was going to have a school because I believe every teacher must not end up having a school, but when the opportunity came and this school was made available to me to take over, I grabbed the opportunity and still continued to do what I have always loved to do which is to make sure that every child has what it takes to be outstanding in life. I love children and I always believe that there is no child that cannot succeed. It depends on the environment the child finds himself and I am always happy to find children around me and give them the best I can offer to them.
Citacard School has been in existence since 20 years ago, but you took over its running 10 years ago, what led to the take over ?
The former owner who happened to be a friend, relocated out of Lagos and she needed a competent hand to take over the school and I had to put in my interest and that is why I am here today.
What impact have you been able to create in the lives of the children since you took over the school?
Thank God I have been around here for 10 years, it wasn't so easy at the beginning because as at the time we were coming in, probably the way the information was handled concerning how the school was taken over, majority of the children had left. I took over 78 children precisely and after we took over, parents realised that what they had then was nothing compared to what we have now.
What were the changes before and after the take-over?
There has been an improvement in learning, the crops of teachers around here are more qualified and the experience I gained over the years has made a lot of difference. I have had experience as a teacher in a lot of international schools and the trainings and the kind of exposure I have had, have given an edge over many of the schools around here. This has also given the children the opportunity to learn better under this management.
What makes your school stand out among others in its category?
We run the Nigerian curriculum, but we embellish it with a bit of British curriculum in the sense that whatever is good in any other curriculum, even if it is not available in the Nigerian curriculum, we ensure that our children are not left out which makes them to be balanced. So our children are balanced and whatever is expected of them internationally, they have the opportunity to have it. What makes our school stand out in this environment is that if you mention Citacard School, the children are outstanding physically, psychologically, mentally and educationally, as well as ensuring a total child. We also pay special attention to discover, develop and nurture our pupils' talents in sports, ICT, music and dance. We give every child a solid foundation and maximize their potential.
What initiatives are you embarking on to impact your immediate community?
By God's grace, next term, we want to start a science exhibition. With the practical that our children have learnt in sciences, they can build a steam engine, even though they are in their primary level having been given that standard training. We will want other schools around here to come and learn from what the children have experienced. We have been able to wet their appetite to venture into science education even when they get to the tertiary level. So they would be able to exhibit such practicals and want other children come around to see that within the level of what they have been taught here.
Do you envisage your school facing any challenge by doing so?
I do not foresee any serious challenge because the truth is that parents are very supportive. I believe every parents love what their children are receiving and they have that value for their money. There is hardly anything we ask them to do that they are not ready to support because they always see the evidence. So in terms of practicals or any aspect of learning: cognitive, psychomotor, affective learning that makes a child to be total, the parents love what they see, so I am not envisaging any problem to succeed in that area. It will be a regular thing that we will be doing henceforth.
Do you follow up on the students you have graduated over the years?
We make sure we get in touch with them, majority of them are in higher institutions and they are doing fantastically and have made us proud. Anytime they are on holiday, whether in the university, I invite them to any of our functions. We recently held our inter-house sports competition and we invited them for old students' race.
With the recent building collapse in Lagos Island, what is your view about the proliferation of private schools in the state?
I want to believe that the government should be held responsible because no school is allowed to run illegally. They are aware that there are illegal private schools, but there must be a policy that will make people to do the right thing. For instance, if somebody is producing something that is dangerous to the society, are we going to close our eyes to it and allow innocent people to be destroyed? As a government, we owe our children the right to protect them. So when we know that the children are not safe there, why did we allow such school to run? I still believe that the government has not done enough. Fingers were pointed at that school that it was not good and the building marked for demolition. Now the innocent children are dead! What are we going to do about that? It has given us an opportunity to look around for deadly structures around the state. Government should do something about it, everybody should be safe.
The world recently commemorated the International Women's Day, what is your view about the promotion of girl-child education in Nigeria?
In our time, every child is given an opportunity to go to school. Most importantly, the government should focus on education closely like it is done everywhere in the world. Education should be made compulsory to every child of school age, it is part of their rights. Government should look into it and ensure that education of our children is focused. I believe that every child, irrespective of gender, should be able to go to school as no sex is superior. The whole world has begun to celebrate women in different fields and professions. There is nothing any man can do that a woman cannot do. Individuals should be aware that every child can succeed whether male or female.
The Nigerian value system seams to have been eroded, what role can the school play in ensuring that students imbibe this for the betterment of the country?
The value system has been eroded, everyone of us can attest to it. The school must continue to play its role in the life of every child and parents must also be supportive. In the past, communities raise children meaning that an individual cannot conveniently raise the standard that you want in the life of your child as far as value is concerned, but these days, things are not the same anymore. Some parents believe that they are the only ones that have authority over their children and that the school should not interfere. Honestly, I want to see a situation where the parents and the school will collaborate because we are both stakeholders in their lives.
Whatever the child is doing at school should be what the parents should be proud to showcase anywhere and also whether at home, the parents should be conscious of what the children are supposed to do. So, as a community, we are supposed to come together to build the moral standard that we want to see in our children such that wherever the child finds himself, he will know that adults are there to correct him if he makes any mistake. Such a child will not grow up with the mentality that it is only his or her parents that could correct him/her. These days, you see parents going to fight the teachers in school if they correct their children anyhow.
We could attribute such problem to westernisation, but as Christians, the bible says we should train up a child in the way he should go so that he would not depart from it when he grows up. There is a level that a child must be made to know that there is a punishment for committing an offence. Our leaders must also play a good role in ensuring that they do what they want their children to emulate. In a situation where a father is dubious, the child already knows that. So how do you want to preach to that child? Everybody must maintain moral standard before their children which will make them to sit up. A Yoruba adage says, 'a good name is better than gold and silver', but now, people seem to prefer gold and silver to a good name. Children go out and buy stuff, but their parents will not challenge them on where they got the money. We are only interested in celebrating mediocrity and how they got money does not matter. We have various vices around us and our leaders are not helping matters. Everyone of us must go back to the drawing board and be determined to give the children what they need to see.
Child molestation is on the increase in the country, what steps do you think the government can take in ensuring that those who commit this shameful act are brought to book?
The issue of sexual molestation of our children is very sensitive. The children need sex education as long as the child can talk, there is a level of education we should give them that will create an awareness in them so that they can identify those pedophiles who go about molesting children. In this school for instance, every last Wednesday of the month, which we have tagged 'family circle', we gather children from the nursery to the primary levels according to their sexes in the class. We separate the boys from the girls and we talk about how to identify pedophiles and what they should do. We discuss issues that relate to them and some of them will talk to us about how their parents deal with them; who should touch their private parts and who must never go near them. A teenage girl must never sit on the laps of any male adult especially if it is not their parents.
And if anybody must see their nakedness, probably it must be a medical doctor and it must be in the presence of their mothers particularly, so nobody have access to their private parts. They sing it as songs and we talk to them about it and everybody know their boundary. Every child must be educated along that line so that any adult that is coming in will know how close they are to these children and they will know their boundary. Once any adult is coming close to them, they know what to do next. We need to educate our children on how to protect themselves and the government and society can help us on how to deal with such pedophiles whether to give them life jail or even hang them. Most of the time, they destroy the lives of these children at the end of the day, so they should face death penalty. It is as serious as that because eventually some of these children die after being molested.