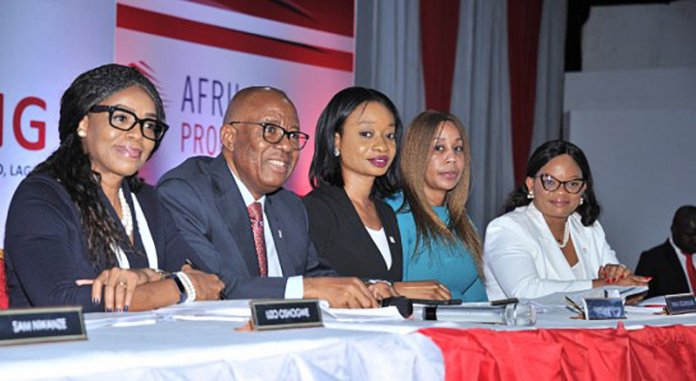 Goddy Egene
Afriland Properties Plc has reported a revenue of N1.30 billion for the year ended December 31, 2018, compared with N1.28 billion in the corresponding period of 2017.
The company posted a profit before tax (PBT) and profit after tax (PAT) of N915 million and N682 million in that order. A total asset of N24.9billion was recorded, representing 26 per cent increase compared with N19.8billion in the corresponding period of 2017.
The board of directors proposed a dividend of N68.70 million,that translated to five kobo per share, which was approved by the shareholders.
Addressing the shareholders at the annual general meeting (AGM) held in Lagos, the Managing Director/Chief Executive Officer of Afriland Properties Plc, Mrs. Uzo Oshogwe said: "After the recession, the halt in economic recovery negatively impacted the real estate industry. However, our revenue increased to N1.30 billion for the year ended December 31, 2018.
The board will continue to execute on its key strategies and initiatives to deliver our intent and yield better results in the years ahead. We recognise the need to foster innovation and respond quickly to opportunities in the real estate industry and have taken appropriate measures. We will also invest in new processes and technology in line with our purpose of improving lives."
In address, the Chairman of Afriland Properties Plc, Emmanuel Nnorom said: "The 26 per cent increase in our assets is attributable to the upgrade of our investment properties. Increasing shareholder value and boosting returns remain top priorities for Afriland Properties Plc and we are committed to this cause. Each shareholder will receive fice kobo per ordinary share held as at the qualifying date, translating to N68.70 million total dividend payout."
"In our pursuit of continuous business growth and excellent financial performance, we are working closely with the management team to ensure that the company delivers on its promises and targets."
Afriland Properties Plc is a property management, investment and development company, offering end-to-end services along the real estate value chain, from management to joint-venture investments.
With a portfolio size of over N10 billion and one of the largest land banks in Nigeria, Afriland is pioneering the opportunities presented by an institutional approach to real estate, serving niche markets throughout Africa.
According to the company, it brings innovation to the real estate sector in Nigeria and other African countries by drawing on experience, new competencies, and technology to achieve continuous improvement in service delivery to our clientele.