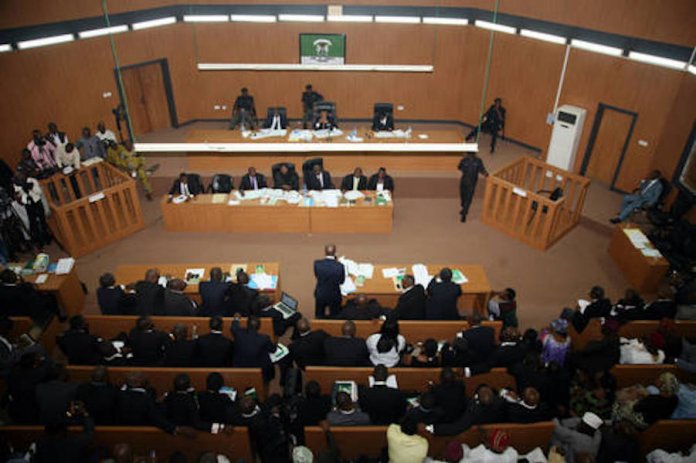 By Igbawase Ukumba in Lafia
The Governorship Election Petition Tribunal sitting in Lafia has directed the Independent National Electoral Commission (INEC) to allow the governorsip candidate of the Peoples Democratic Movement (PDM), Musa Nagogo, to inspect electoral materials used in the March 9 governorship election.
The PDM governorship candidate is challenging the victory of the All Progressives Congress (APC) governorsip candidate, Abdullahi Sule, in the state governorship poll held recently over the omission of his name and his party's logo during the election.
Ruling on the motion ex-parte brought forward by the PDM governorship candidate, the Chairman of the Governorship Election Tribunal, Abba Mohammed, directed INEC to avail the candidate access to all the materials used during the governorship election in the state.
Speaking to journalists shortly after the tribunal's directive, the counsel to the petitioner, Ahmed Adamu, appealed to the tribunal to compel INEC to allow his client access to all the election materials used to substantiate his claim.
The counsel said that the ruling of the tribunal had further shown that the judiciary is indeed the last hope of a common man.