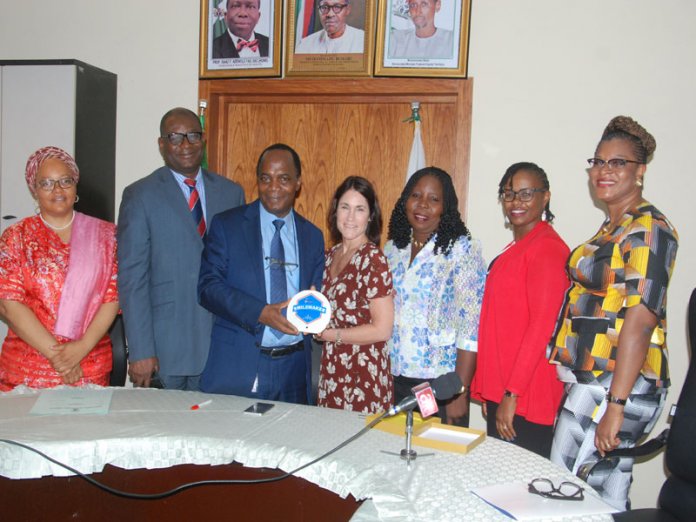 Smile Train, an international children's charity with a sustainable approach to a single, solvable problem for cleft lip and palate has commended Nigeria medical practitioners handling cleft cases for exhibiting high sense of professionalism in handling cleft cases.
Speaking on Monday in Abuja at a training for nurses organised by Smile Train in collaboration with National Hospital Abuja, Smile Train President and Chief Executive Officer, Susannah Schafer, expressed satisfaction that the local personnel trained by her organisation have so been able to put to good use the trainings received.
A cleft is a gap or split in the upper lip or roof of the mouth. It is present from birth. The gap is there because parts of the baby's face didn't join together properly during development in the womb. A cleft lip and palate is the most common facial birth defect.
"I have very great feelings been here today in Nigeria, Abuja to kick off the nurses training. It is an overwhelming feeling of joy to see these groups of trainees coming to get further training on post surgery care; for Smile Train, this takes forward the goal of having safe and quality cleft programmes.
"All our surgeries are reviewed by reviewers. Using technology, we are able to oversee how the outcomes have been. The local team work with the medical professionals here to understand the outcomes of the surgeries and ascertain if further training for the surgeon is required".
On her part, Smile Train Programme Director, West and Central Africa, Mrs Nkeiruka Obi disclosed that the organisation has in addition to training several Doctors and nurses on cleft care sponsored over 20,000 surgeries and treated over a thousand other comprehensive cleft care programmes.
"Smile Train has done over 20,000 surgeries since coming into Nigeria and treated over a thousand other comprehensive cleft care programmes; and given that it is a scalable programme, you find out that we are doing much more every day and the quality of life of our patients is getting improved.
Mrs Obi appealed to media to help in creating awareness on the need for people to present children with cleft for care.
"This is where we solicit the support of the media in creating awareness. We know that there is stigmatisation that comes with the deformity, we know that these are deformities that a lot of myths surround them, there is a lot of stigmatisation, and there is a lot of misconception, wrong cultural beliefs. So, if the media can project our voice out there telling the people that no child should be killed, no child should be abandoned, we should not be traumatised, that this child could be given full opportunity to live a productive life, they could just refer the child to the closest Smile Train partner hospital.
In the same vein, Victoria Awazie, Smile Train Programme Assistant in West Africa explained that the organisation has 59 partner hospitals across Nigeria in all the six-geopolitical zones to ensure comprehensive care coverage.
Earlier, Chief Medical Director, National Hospital, Dr Jaf Momoh, commended the Smile Train for taking up the initiative build capacity of medical personnel as well as fund treatment of cleft.
He assured that the National Hospital Abuja will remain in the vanguard in ensuring that cleft patients get the desired attention in line with the ideals of Smile Train.