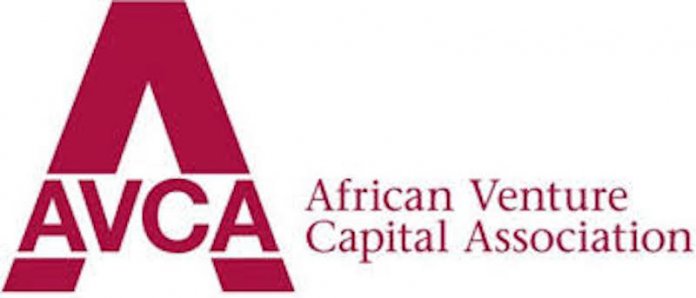 Peter Uzoho
A report by the African Private Equity and Venture Capital Association (AVCA) has revealed that African private equity (PE) has remained robust with the total value of fundraising increasing to US$2.7 billion in 2018, up from US$2.4 billion in 2017.
This, was an indication of investors' ongoing confidence in African PE.
According to the report, the total value of African PE fundraising between 2013 and 2018 was US$17.8 billion and the median size of final closed funds over the same period was US$123 million.
The data shows that 1022 reported deals worth a total of US$25.7 billion took place from 2013 to 2018.
While the value of PE deals dropped marginally in 2018 to US$3.5 billion, from $US3.9 billion in 2017, the number of PE deals encouragingly reached a six-year peak of 186 in 2018.
In terms of sectors, Information Technology, Consumer Discretionary and Consumer Staples accounted for almost half the total number of PE deals last year, reflecting the attractiveness of businesses that capitalise on Africa's growing consumer market.
"Notably, Information Technology's share of deal volume has significantly grown in recent years, nearly doubling to 19 per cent in 2018, from only 10 per cent two years prior.
"Meanwhile, Communication Services and Utilities were the largest sectors by value in 2018.
"In total 273 exits were reported between 2013 and 2018. There was a slight decline in exit activity between 2017 and 2018, with the number of exits dropping from a high of 52 to 46, with this being attributed to uncertainty in South Africa, which saw its share of exit volume decline from an average of 42 per cent between 2013 and 2017 to 20 per cent in 2018.
"Exits to trade buyers accounted for the largest share of exits at 39 per cent in 2018, up from 25 per cent in 2017. "Meanwhile, the growing trend of exits to PE & other financial buyers, which emerged in 2016, persisted in 2018, accounting for 37 per cent of exits," the report added.
Commenting on the report, the Chair of the AVCA Board and Co-Founder and Managing Director at Alitheia Capital, 'Tokunboh Ishmael noted: "As the 2018 Annual African Private Equity Data Tracker shows, private equity activity on the continent has remained relatively stable in 2018.
"We have witnessed strong and sustained growth in the consumer-driven and technology-focused sectors and anticipate this trend to persist over the next few years."
Also, the Director and Head of Research at AVCA, Enitan Obasanjo-Adeleye added: "African PE continues to present exciting developments and we are encouraged by the increase in fundraising in 2018 relative to the previous year.
"The data from the annual Data Tracker shows that investors remain bullish about Africa's prospects and we are proud to continue educating and informing local and international investors about opportunities on the continent."