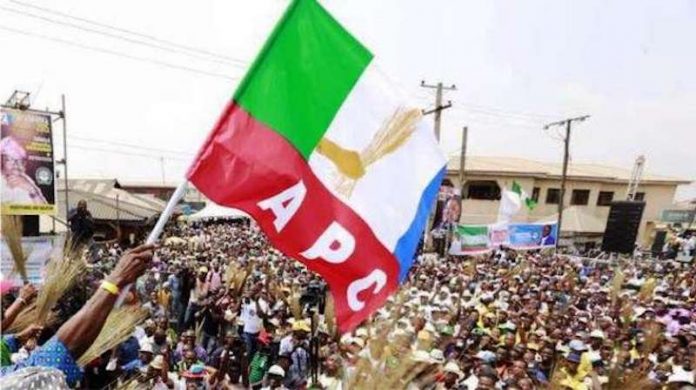 By Laleye Dipo in Minna
The Niger State Commissioner for Women Affairs said to have been suspended by her local chapter of the All Progressives Congress (APC), Mrs Amina Musa Guaa'r, has debunked the assertion, saying she has not been suspended.
Mrs Guaa'r said as a member of the Board of Trustees (BOT) of the party, it is "practically impossible for a local chapter of the party to say I have been suspended".
"I am a Board of Trustees member. There are channels to follow. They should have written a letter to the zone and the state, the state will then constitute a committee to look into the matter, they did not do any of this," she said.
Speaking to newsmen in Minna Tuesday, the commissioner, who also oversees the federal government's school feeding programme in the state, said she would not join issues with those behind the claim that she had been suspended from the party, adding that those involved were being driven by envy.
"It is all envy. When you are consumed by envy, there is nothing you cannot do. No amount of gang up and crowd can defeat the wishes of God," she said.
According to her, since her appointment, some people from a section of her local government have been uncomfortable that someone from the minority area has been appointed a commissioner, adding that: "They are also not happy that that somebody is a woman. They have been doing everything to bring me down but God is not on their side."
She debunked the claim that she engaged in anti-party activities during the just concluded general election.
The commissioner said in the 11 wards in Paikoro Local Government where she comes from, she was able to deliver all seven out of the 11 wards in her immediate constituency while those "who claim I engage in anti-party activities did not win any of the wards in their areas".
"I delivered the governor in my part of the local government. The noise makers who think they can embarrass me did not deliver, who should be accused of anti party activities?" she asked.
The commissioner explained that her grouse with some of the leadership of the party in the local government was  their refusal to refund election  mobilisation fund after the presidential election was postponed.