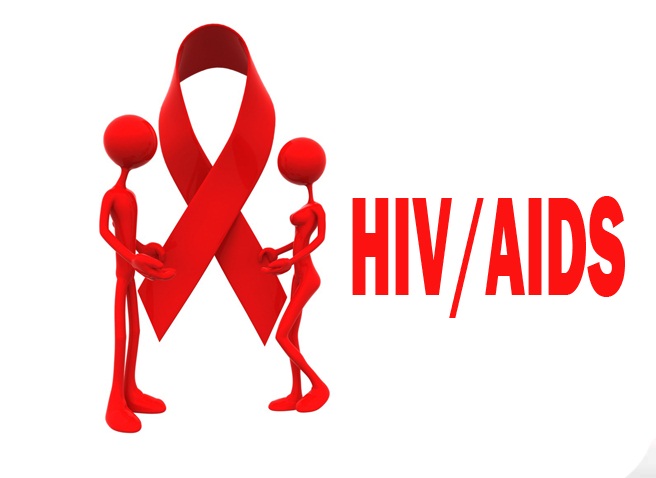 Mark Nebo
I had previously dealt with the above topic in the family setting in my article published in THISDAY Saturday 27th January, 2018 and within the workplace environment in the second article published in THISDAY of Saturday 20th October, 2018. In this third article in the series, I intend to dwell upon the pertinent issue of Living a Healthy Lifestyle and the spread of HIV.
As we know very well, in the world today, movement of people from one region to another has escalated considerably owing to various unforeseen reasons. Economic pursuit had in the past been the major objective that obliges people to travel for a brief or elongated sojourn in an area outside their place of origin. In recent time, incessant ethnic and religious conflicts, as well as natural disasters of various kinds and magnitude are other untoward reasons which compel citizens to relocate to other regions to escape impending threat to their life.
Unfortunately, these people that have been forced to relocate to safety were evidently not in any way prepared for the realities that had become inevitable. Consequently, they carry along their bag and baggage containing their good, bad and ugly as they hastily move to their new location.
Whatever reason that has provoked their departure and arrival to the new destination is not the subject matter of this article, but my resolve to hint on the factual health issues inherent in such relocations as diseases and epidemics.  
Every region has one prevalent ailment or another owing to factors of its environmental condition and lifestyle. This is a feature of human existence which readily brings to mind the question of HIV/AIDS and other prevalent sexually transmitted diseases.
In advanced countries, immigration officials follow laid down procedures strictly and ensure that their visitor has undergone the obligatory vaccination and other relevant health check requirements prior to entry into their country. In the case of refugees, they are first quartered in a secluded camp for a period of time necessary to fully carry out indispensable medical checks before they are allowed to go into the country and freely inhabit amongst the community.
In our country Nigeria, being an ECOWAS member state, the stipulated health controls are not fully enforced at entry points for nationals of member states. For non ECOWAS foreign nationals arriving at our shores, the emphasis as we all know is unfortunately not on their health status and specified check-ups but on settlement. Sadly, this regrettable practice which has persisted exposes us to avoidable hazards. The case of the Ebola patient who freely entered still remains fresh on our mind.
The above being the plain truth, we hereby implore our people to embrace healthy lifestyle as it helps to avoid contracting HIV virus and other preventable sexually transmitted infections. Living a Healthy Lifestyle primarily implies having and maintaining one sexual partner at a time. It is as well important to go for periodic free HIV Counseling and Testing going on at government healthcare centres spread across the country. For those that are already infected with the syndrome, it is very important that they adhere to their drug regimen. Adherence simply means taking the prescribed drug at the right time and constantly.
Proper feeding habit is another form of healthy lifestyle recommended for HIV Positive living persons to keep their body organs in the right state. They are also advised by experts in the subject to avoid or reduce alcohol intake to the barest minimum. For better response to their drugs, it is also necessary they avoid undue stress and fatigue.
One painful truth which we can no longer continue to feign oblivious of or out rightly ignore is the rising number of lesbians and homosexuals in our society in recent time. Also for this bunch of ill-fated humans, maintaining a single partner is absolutely necessary to reduce the spread of HIV/AIDS. Those of them, who for any reason have to engage in the illicit practice as a means of livelihood must, besides applying every prescribed protective measure, make extra effort to ascertain the HIV status of their partner for their own good and that of the society in general.
Worthy of commendation is the unrelenting efforts of the public and private sector healthcare establishments in the area of civic enlightenment on the pandemic. Their various enlightenment campaign efforts are yielding positive results in terms of reducing noticeably the earlier speculative belief that HIV infection is a spiritual affliction on the infected individual. Furthermore, their informed contribution has as well aided to limit the magnitude of various unsubstantiated viewpoints that had made ordinary people shy away from free HIV counseling and testing in the past.
However, there still exist some self-acclaimed expert traditional medical practitioners and iniquitous sugar-tounge miracle and wonders church pastors who till date claim to have permanent cure for HIV/AIDS. This they promise their naïve congregation and rural dwellers at exorbitant costs only to send them to the healthcare centres or even abandon them after they have thoroughly milked them.
We do hope that soon our government will make such despicable deceits a legally punishable offense. The same way we are hoping that our government will rightly emulate the US and some European countries and promulgate a decree which stipulates severe punishment for any positive person who maliciously engages in intimate practices that can cause a HIV negative person to contract the virus. We consider it vital at this juncture to reveal to the public that discrimination and stigmatisation of infected persons are offenses in Nigerian law.
While we pray that the various research efforts going on globally will sooner or later yield a drug which shall cure HIV syndrome, let us all continue to encourage those that have by circumstances of life become HIV Positive with our care and support. We should see the infection from the conventional perspective knowing that there are more deadly infections than HIV. May we all get properly informed and avoid undue stigmatisation of infected persons in our environment as this will encourage a better relationship pattern.
Finally we enjoin both the infected persons and non-infected to embrace Healthy Lifestyle as it will make the world a better place for all.    
––Neboh writes from Lagos