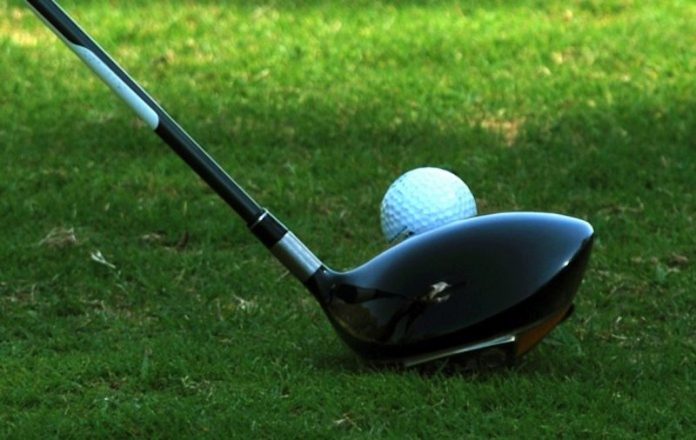 Lasisi claims Senior Tour
Olawale Ajimotokan in Abuja
Andrew Oche Odoh holed a dramatic par chip on the 18th to secure victory at the NNPC GMD's Cup on a sun-drenched IBB International Golf and Country Club, Abuja.
The feat, received by a deafening roar, jolted Ayuba Musa, the 56-hole leader, who made costly errors on the last two holes to concede the tournament.
Odoh, who plays on the Sunshine Tour in South Africa, logged +7 over par 295 to claim the first official tournament on the 2019 schedule of the PGA Nigeria.
Sunday J. Odegha, who led through 36-hole, was one shot off the pace. The Minna- based player, in the penultimate group, birdied the 18th, and would have stretched the contest into a playoff, if Odoh had walked away from the hole with a bogey.
After his approach ended in the bunker to the right of the green, Odoh's sand wedge only nestled on the fringe. But his touch from the apron was clean and ended inside the cup.
Musa lost the contest with a double bogey on 18th after his tee shot landed in the creek to the right of the hole.
Earlier on the 17th, he put his tee shot into a bamboo tree.
He bemoaned his meltdown, saying he was not made to win the tournament after trying his possible best.
"Sometime when you wake up the swing is not always the same and the movement of the course and also when you are not used to slow play, it affects your system. There was a slow-play by one of the players in my group and I had to adapt to the system which was not really my style of play. The committee must find way of penalising slow play. Some people do it intentionally," Musa fumed.
He noted that the tee box on the 17th was not in line, while on the 18th, he faced a sudden wind direction while trying to pet his ball, forcing it to slice.
Lateef Lasisi won the senior tour event by posting 11 over par 2227 over 54 holes. He beat Kabiru Mohammed and Isa Baliya by nine shots, while Mattew Lawrence finished fourth with 237 strokes.