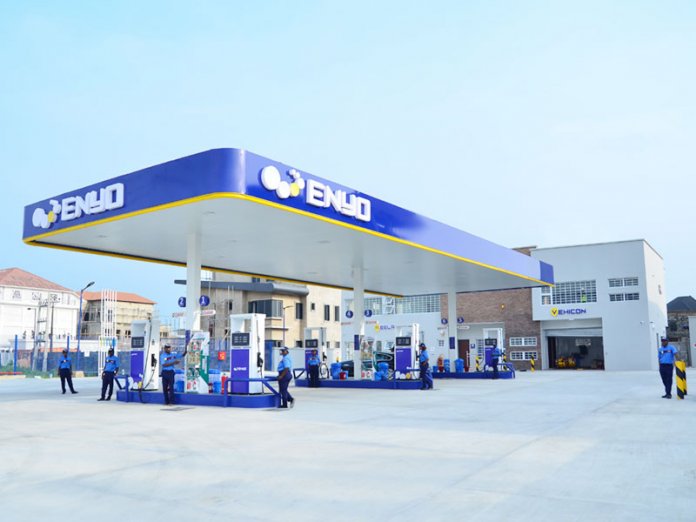 An indigenous oil & gas distribution and marketing company, Enyo Retail & Supply (ERS), has launched its ultra-modern fuel station in the Lekki axis of Lagos State.
In a statement by the firm, it said that in line with its tradition to name all its stations uniquely, this new station, which will be launched on March 23, will be christened "Enyo Olowo-Eko" and is due to be commissioned by the chairman of the company, Mr. Tunde Folawiyo, and other dignitaries.
It said the station is in line with the company's vision to increase its investments in the fuels distribution space by further expanding its retail outlets and services across the country, whilst utilising affordable technology to improve its business value chain.
According to the statement, Enyo Olowo-Eko is designed to cater for over 4,000 customers per day, adding that it is equipped with both primary and secondary sources of electricity, adequate fire-fighting as stipulated by the regulators, conveniences for public use and other amenities.
Enyo Retail's signature vehicle diagnostics and maintenance service known as Vehicon is also available at this fuel station with state-of-the-art equipment to carry out varying arrays of car maintenance services for vehicles of almost all ages and types, it said.
In addition to this, customers will also benefit from the availability of Enyo Retail's brand of cooking gas known as Superior Liquified Gas "SL-GAS" available in three different sizes to suit the demands of the different categories of customers that visit the station.
The statement quoted the CEO of Enyo Retail and Supply, Mr. Abayomi Awobokun, as saying that the new station is inspired by the company's commitment to providing efficient fuelling solutions for customers while integrating first class customer service.
"I congratulate the chairman, our board, shareholders of the company and the Enyo Retail team for the great work done so far in building our brand and certainly for their efforts in the development of this station.
"We are committed to being part of the positive stories being told about the Nigeria fuels distribution sector, we believe in the industry, in this country and we commend all stakeholders including the government for their efforts over the last few years to keep fuel supply levels as stable as they have been.
"The launch of our Olowo-Eko station comes at a time when we believe customers are asking for more in terms of quality of service in the distribution space and Enyo Retail is rising to this challenge," he said.
Awobokun was further quoted as stating that the launch was one of a few planned for 2019 as the company seeks to continue to grow its market share in the fuel distribution space.
Enyo Retail currently operates fuel stations in the ENYO brand and colours in over 13 states including the FCT and is affiliated to Folawiyo Energy and other local and international partners.