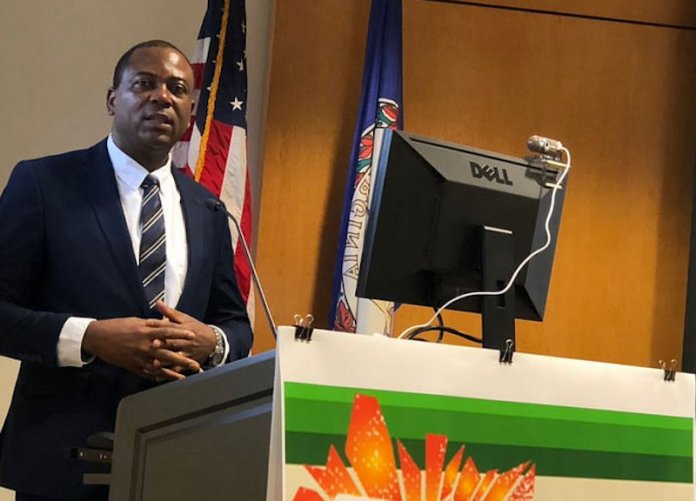 The Founder and Executive Director, Global Initiative on Substance Abuse (GISA), Dr. Martin Agwogie has called for more efforts in the prevention of drug abuse in the country by inculcating it into schools' curricula.
This he said is necessary because of the frightening report based on the just released National Survey on Drug Abuse and Health in Nigeria, in which one out of seven Nigerians between the ages of 15 and 64 erngage in at least one substance abuse.
He said this is higher than the global average of one out of 20 according to UNODC world drug abuse.
"Globally, it is one out of 20 but in Nigeria, it is one out of seven which means there is a problem that we need to collectively address as a nation, community, parents and individuals."
He stated this on the sideline of the one week training for practitioners on the Universal Prevention Curriculum (UPC) for substance use disorders, organised by GISA, in collaboration with Colombo Plan in Lagos.
The National Coordinator for Universal Prevention Curriculum on Substance Use disorders for Nigeria, also added that prevention can only be done through evidence base which method is not common in the country now.
"This is the reason we are having this training, to be able to equip people in different sectors in providing or acquiring prevention skills and to be able to prevent the use of substance.
"And how do we do this? The curriculum is in different tracks and the practitioners are trained according to their specialisation," Agwogie said.
He added that prevention should target age bracket so that the trained personnel will be able to flow with them and through this the target audience will receive the message that will help wage off substance of abuse.
"Moreso as they develop both physically, cognitive, morally, emotionally and socially, there is also the need to also build their intrinsic motivation that will last longer.
"That is why we have different tracks like school-based for school environment, family base for family, work place for offices and community base tracks among others in other to prevent substance use in the country as well to reach out to all individuals in the country."
He warned against the passing of wrong messages to people through scare tactics, which he said has aggravated most cases of substance abuse.
Agwogie appealed to the society and government not to be spontaneous in their reactions to cases of substance abuse because policies made at that point do more harm than good.
On how the initiative can be introduced into the curriculum, the expert said his office is open to collaborations because if the method used before is not working, there is need to shift to what is better.
"GISA is ready to collaborate with any organisation or non organisation to address this and you will agree with me that the National Education Research and Development Council involves stakeholders in developing curriculum and we are willing to go into collaboration."
On funding, the founder said the organisation needs support from well meaning individuals and organisations to be able to train more practitioners for the job.