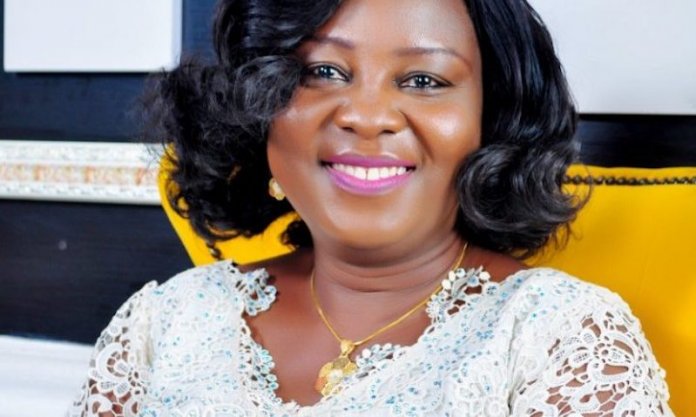 Hammed Shittu in Ilorin
As part of efforts to promote education in the country, the Commonwealth Scholars and Fellows Alumni Association, Nigeria (COSFAN) has said that about 30 universities in the country have been earmarked for the training of postgraduate students and would-be researchers on easy ways of accessing Commonwealth scholarships.
The COSFAN National President, Dr. Abiola Adimula stated this at an event to mark the 2019 Commonwealth Day, held at the University of Ilorin. The theme of the celebration is 'A Connected
Connected: Issues and Implications for Sustainable Development'.
According to her, "the association selected five universities: four federal and one private from each of the six geopolitical zones of the country in the training billed to commence this year.
Adimula said the association had discovered that many Nigerian potential scholars were not accessing the Commonwealth scholarships as expected of them, adding that about 38 scholarship slots were extended to Nigeria last year with 22 scholars picking the slots, while the remainder were wasted.
Adimula, who teaches at the Centre for Peace and Strategic Studies, University of Ilorin, stated that the association would tour the selected universities to train and guide the postgraduate students on mode of accessing the commonwealth scholarships.
"We discovered that we had a lot of slots in Commonwealth scholarship that many Nigerians are not accessing just because they are not giving proper and good application to achieve it.
"By last year, we had 38 slots for Nigerians, we were only able to win 22, which means that we wasted the other slots. So because of this, we have this at the University of Ilorin.
"Presently, we have a work plan of committee working on scholarship mentorship for universities, and we have set aside 30 universities in Nigeria that we are going to start with this year.
"We have five universities per region; four federal universities and one private university in each of the six geopolitical zones of Nigeria.
"Luckily, UNILORIN is the first one. So, we are starting that to go round these selected universities to train our postgraduate students and researchers that are interested in masters and Ph.D scholarships in the UK, on how to access this and what they need to guide them to ensure that we have more people enjoying the Commonwealth scholarships in Nigeria", Adimula stated.
She said the association had undertaken series of programmes to improve the education system, especially the plight of out of school children in Internally Displaced Persons (IDPs) camp.
"We have been able to do some programmes for out of school children. For example, when we went to the Internally Displaced Persons camp in Benin, Edo State, we met out of school children.
"We were able to speak with the state government to commission a modern educational outfit with modern equipment for these students at IDPs camp.
"Outside that, the governor of Edo State has done well in the sense that we gave him two requests when we went there, that we wanted him to commission a schooling facility for the pupils and to also employ a lawyer that was in the IDP camp.
"Within two weeks of our visiting the camp, the governor was able to commission the ongoing schooling facility for the pupils."