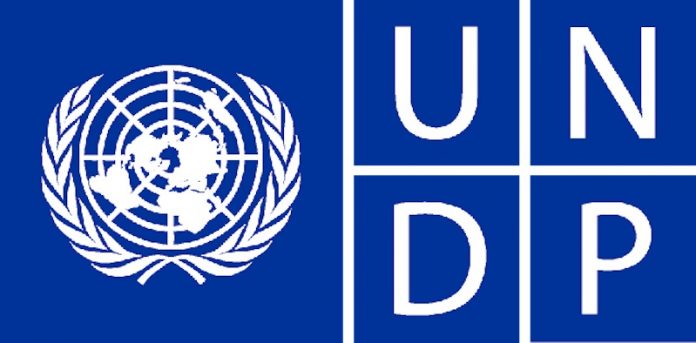 By  Michael Olugbode in Maiduguri
The United Nations Development Programme (UNDP) and the European Union (EU) have entered into an agreement with two tertiary institutions in Borno State for the training of 500 youths in entrepreneurial skills.
Also both UNDP and EU have agreed with Peugeot Automobile Nigeria (PAN) and Nigerian Institute of Leader Studies (NILSET) to train 50 persons each in different repairs of automobile, shoe making and leader works respectively.
The 500 youths, carefully selected from among those affected by Boko Haram insurgency in Borno State were matriculated on Monday and Tuesday at Ramat Polytechnic and Mohamet Lawan College of Agriculture, both in Maiduguri.
They are to acquire skills in aluminium fabrication, baking, carpentry, catering and decoration, furniture, GSM repair, hair dresser, knitting, tailoring, wielding and fabrication at Ramat Polytechnic.
At the Mohamet Lawan College of Education, 200 youths would be trained in cattle fattening, crop production, fish production, livestock production, nursery and landscaping, soap making, tie and dye.
Fifty persons, under the scheme, are to be trained at Peugeot Automobile Nigeria (PAN), Kaduna in auto mechanic, auto painting and spraying, auto welding, auto mobile, auto mobile technology and mechatronics.
Another set of 50 persons are to be trained at the Nigerian Institute of Leather Studies (NILSET), Abuja in shoe making and leather works.
The 600 trainees carefully selected from among communities in Borno State, the epicentre of Boko Haram crisis include 338 males and 262 females.
Speaking at the matriculation ceremonies on Monday and Tuesday, Mizuko Yokoi, the UNDP Head of Sub-Office, Maiduguri, told the matriculants that: "We want to invest in your future; we want to invest in the future of Borno. We want you to stand on your own.
"We need you to be determined and serious. But I must warn you that during the programme you would be examined to see how serious you are. If you pass through, you would be assisted to start up a business."
The Borno State Emergency Management Agency (SEMA) chairperson, Hajiya Yabawa Kolo, who spoke at the occasion, commended both UNDP and EU for standing by the people of Borno State in their time of troubles.
She said the programme was commendable and would add to taking the victims of Boko Haram out of the woods.
She said there was an ongoing effort by the Borno State Government to get more organisations involved in building the skills of the youth of the state.