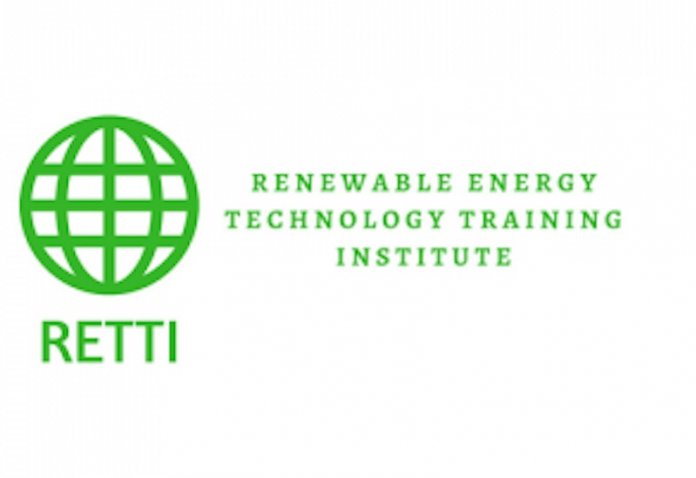 Peter Uzoho
Renewable Energy Technology Training Institute (RETTI), a subsidiary of Renewable Energy Technology Training Company, has disclosed its plan to raise 1,000 installers and entrepreneurs in the solar energy sub-sector this year.
Specifically, RETTI, stated that its goal for this year was to train and mentor 1,000 individuals and support them to establish as solar installers and entrepreneurs
Based in Lagos, RETTI is one of Nigeria's foremost institutes focused solely on renewable energy technology education.
The institute in a statement, stressed that its mission was to promote the knowledge of renewable energy and energy efficiency best practices through tailor-made courses that address the energy value chain.
It added that it also contributes to capacity building thereby creating efficient energy technicians, engineers, developers and employees, who will create solutions to solve the energy problems in their communities.
The statement explained that, "after training, RETTI don't just leave the students on their own. The students who become alumni of the institute are inducted into the Business Growth Support Plan launched this year, where they receive constant support and advisory from professionals to help them start and grow their businesses. So far, more than 10 solar businesses have been established through this plan."
However, the Chief Executive Officer and Lead Instructor, RETTI, Ms. Glory Oguegbu, said opportunities in the solar sector have risen rapidly in the last five years, adding that training a prepared and skilled workforce that enables the solar industry to meet growing deployment demands is a high priority."
Oguegbu added: "RETTI will prepare a new generation of skilled human resource for the solar industry. This greatly increase the sustainability of solar projects and make the general public trust that solar products work.
"Our goal is really to train, mentor and support them to be able to establish as entrepreneurs and then be equipped to create solutions for the energy demands of their communities. The reason you hear about failed solar projects is because of the lack of capacity of the installers.
"Many of them have not been trained to handle solar jobs. They don't understand the technicality and science behind it. Because of this lack in knowledge, they wrongly size and pair systems that are bound to fail after a few months.
"This is the gap we are working to fill, to build the next generation of efficient technicians who will then become better employees and better solar entrepreneurs."
Oguegbu, who revealed that the institute's target was the six geopolitical zones of Nigeria, expressed the determination to take the training as far as everywhere it's needed.